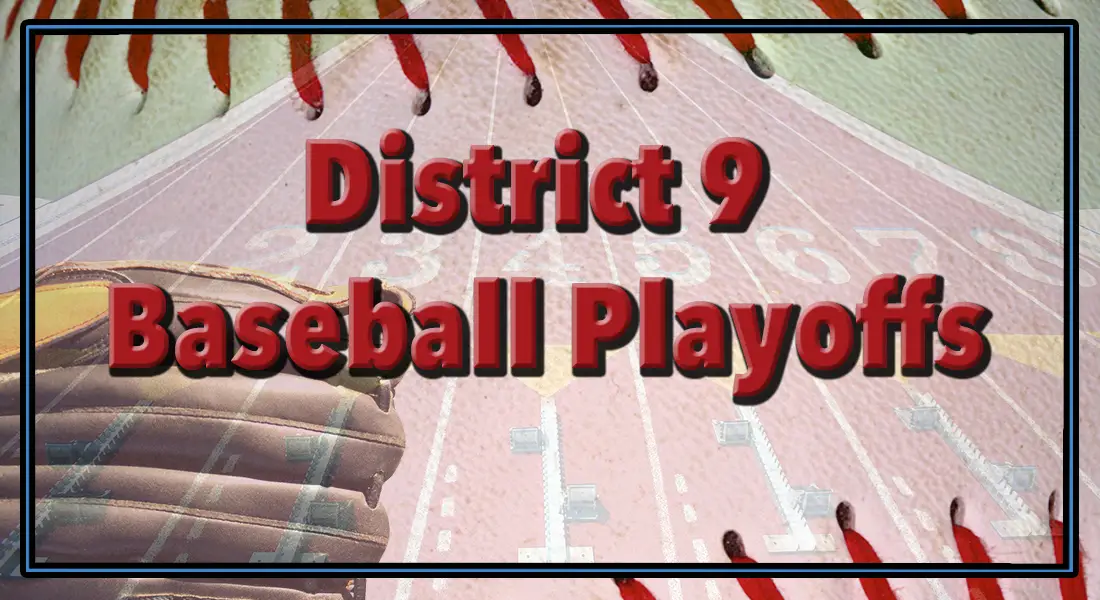 Information from the capsules below were from reports by the Bradford Era, Courier-Express, Punxsutawney Spirit and Oil City Derrick.
CLASS A
Thursday, May 28
District 9 Championship
Oswayo Valley 10, Clarion 0, 6 innings
ST. MARYS — The Oswayo Valley Green Wave captured their first district title with a 10-Run Rule win over Clarion in six innings.
Freshman pitcher Garren Black needed just 65 pitches for his six-inning complete game. He also had a couple of hits, including a two-run single. Taylor Buchholz added a double as Oswayo Valley, which improved to a program-record 20-2, had 10 hits overall.
Clarion dropped to 14-4.
CLASS AA
Wednesday, May 27
District 9 Championship
Cranberry 7, Moniteau 3
STRATTANVILLE — Led by Pitt recruit Dylan Cyphert, the Cranberry Berries claimed their first District 9 title with a 7-3 win over Moniteau at the C-L Sports Complex.
The left-handed Cyphert tossed a three-hitter, striking out 11 and walking four as the Berries scored four runs in the fourth inning to go up for good at 4-1. Austin Rex and Cyphert singled in runs in the fourth.
After Moniteau got to within 5-3 with two runs in the bottom of the sixth, Cranberry added two insurance runs in the seventh. Rex and Cyphert each had two hits as did Tyler Gustafson, who doubled to start the fourth.
CLASS AAA
Tuesday, May 26
Punxsutawney 12, Obama Academy 0, 5 innings
DuBOIS — Needing a win to get into the 16-team state bracket, the Punxsutawney Chucks made short work of District 8's Obama Academy in a sub-regional matchup at Showers' Field.
Pitchers John Matthews and Dakotah Byers combined on a one-hitter. Matthews threw three perfect innings with five strikeouts while Byers nearly finished off a no-hitter, allowing a single with two outs in the fifth inning.
Thursday, May 21
District 9 Championship
Punxsutawney 4, Bradford 1
DuBOIS — Ryan Sloniger struck out 14 and tossed a two-hitter to lead the Punxsutawney Chucks to a 4-1 win over the Bradford Owls, clinching their 12th straight district title at Showers' Field.
All four of the Chucks' runs came in the fourth inning. Dakota Byers doubled in a run and Logan Pennington singled in another.
Meanwhile, Sloniger was dominant. The Penn State recruit as a catcher struck out eight of the first nine batters he faced.
CLASS AAAA
Thursday, May 28
State College 9, DuBois 4
PHILIPSBURG — The State College Little Lions notched a state playoff berth with their 9-4 win in a District 6-9-10 Sub-Regional matchup with the DuBois Beavers, who finished the year at 14-7.
State College led the whole way, starting with a four-run top of the second inning. Leading 5-3 in the top of the sixth, the Little Lions put the game away with four more runs.
DuBois had eight hits off three State College pitchers. Bryson and Braden Paulinellie, and Zach Sloan each had two hits. Braden Paulinellie and Devin Clark tripled.
Wednesday, May 20
District 6-8-9-10 Sub-Regional
DuBois 12, McDowell 2
ST. MARYS — Ben Hayes scattered five hits while the DuBois Beavers piled up 10 runs through the first three innings on their way to a 12-2 win over McDowell in six innings via the 10-Run Rule at Berwind Park.
Braden Paulinellie led the Beavers' 12-hit attack by going 3-for-4 with three runs batted in. Colin Reed and Drew Bankovich each had two hits. Bankovich and Bryson Paulinellie doubled.