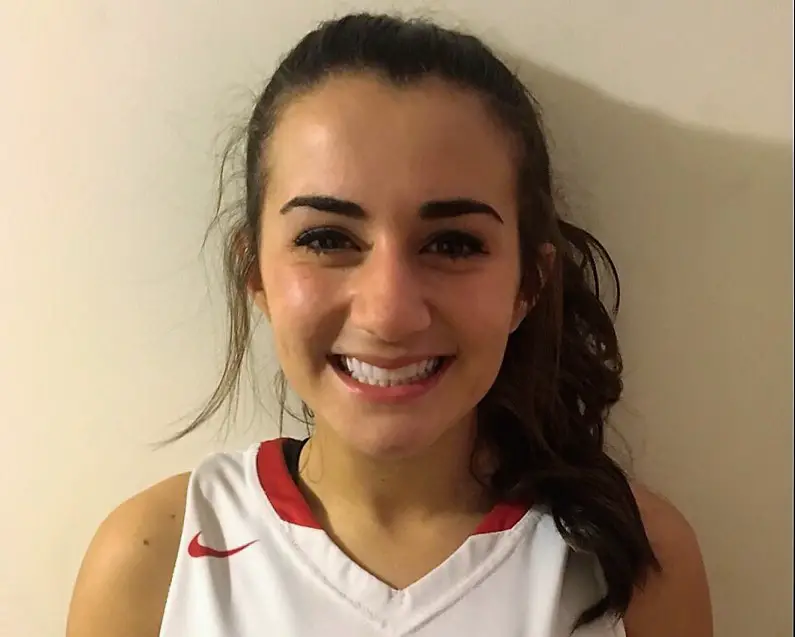 Dec. 11 girls' and boys' basketball recaps.
(Photo: Kate Horner, Punxsutawney)
GIRLS
PUNXSUTAWNEY 64, KEYSTONE 38
PUNXSUTAWNEY, Pa. – Kate Horner netted 17 points and handed out five assists to help Punxsutawney to a 64-38 win over visiting Keystone.
Leah Miller had a double-double for the Chucks with 15 points and 13 rebounds, while freshman Riley Presloid hit five 3-pointers on her way to 15 points and Elyse White chipped in 11 points.
Taylor Geer paced Keystone with 23 points with McKenzie Hovis adding nine points.
OTTO-ELDRED 55, EISENHOWER 19
RUSSELL, Pa. – Behind 13 points, eight rebounds and four steals from Camryn Thomas Otto-Eldred started its season with a 55-19 win at Eisenhower.
Ali Cousins added 10 points and four steals for the Lady Terrors with Emily Smith chipping in seven points, six rebounds and three steals and Haylee Frederick seven points and eight steals
OSWAYO VALLEY 44, FRIENDSHIP CENTRAL (N.Y.) 33
SHINGLEHOUSE, Pa. – Shayla Bickel had 18 points, 10 rebounds and eight steals to lead Oswayo Valley to a 44-33 win over visiting Friendship Central (N.Y.).
Karina West added eight points and McKenzie Gross added seven tallies with Ava Lee chipping in five points, seven rebounds, three assists, three steals and a block.
RIDGWAY 52, SMETHPORT 43
RIDGWAY, Pa. – Emily Fullem had 18 points, 25 points, seven blocked shots, three assists and two steals to lead Ridgway to a 52-43 win over visiting Smethport.
Casey Woodford added 15 points, five rebounds, two assists and a steal for the Lady Elkers.
Abbey Woodard led all scorers with 21 points for Smethport.
ST. MARYS 53, PORT ALLEGANY 35
PORT ALLEGANY, Pa. – Becca Bauer and Megan Quesenberry combined for 31 points to lift visiting St. Marys to a 53-35 win at Port Allegany.
Bauer led the Lady Dutch with 18 points with Quesenberry chipping in 13.
Leah Garzel's 11 points paced Port Allegany.
NORTHERN POTTER 49, JASPER-TROUPSBURG (N.Y.) 47
JASPER, N.Y. – Visiting Northern Potter built a 29-22 halftime lead then held off a second-half comeback from Jasper-Troupsburg (N.Y.) to get a 49-47 win.
Kalie Cowburn led the Lady Panthers with 17 points with Becca Morgan adding nine points, Jenna Hyde eight and Mikayla Lewis seven.
Sydney Prutsman led all scorers with 24 for Jasper-Troupsburg.
BOYS
AUSTIN 66, BUCKTAIL 43
RENOVO, Pa. – Jackson Glover and Mason Valenti each scored 16 points to lead Austin to its third straight win to start the season, 66-43 at Bucktail.
Blake Burgett and Parker Glover each added 10 points for the Panthers who have already exceeded its win total from a year ago.
Liam Dwyer led Bucktail with 20 points.
CAMERON COUNTY 80, DUBOIS CENTRAL CATHOLIC 64
EMPORIUM, Pa. – Marcus Brown and Adam Shaffer each scored 18 points to help Cameron County to an 80-64 win over visiting DuBois Central Catholic.
Ty Bauer added 16 points for the Red Raiders with Caden Beldin adding 10 and Dino Brown nine points.
Justin Miknis led DCC with 24 points, eight rebounds and eight steals with Brandon Walker chipping in 20 points and Thomas Grecco 12 points and five rebounds.
DUBOIS 72, CAMBRIA HEIGHTS 64
DUBOIS, Pa. – FIve players reached double digits, as DuBois moved to 3-0 on the year with a 72-64 win over visiting Cambria Heights.
Jonathan Cruz led the Beavers with 16 points, Alex Beers and Kenny Garvey had 15 each and Justin Manduley and Chase Husted each added 12 points.
CURWENSVILLE 57, WEST BRANCH 54
CURWENSVILLE, Pa. – Josh Terry scored 10 of his game-high 27 points in overtime to help Curwensville to a 57-54 win over visiting West Branch in Mo Valley League action.
Behind Terry's 10 extra-session points, Curwensville outscored West Branch, 11-8, in overtime after the teams were tied at 46 at the end of regulation. The tie was forged after West Branch outscored the Golden Tide, 10-5, in the fourth quarter.
The Warriors actually led 25-22 at halftime before a 19-11 third gave Curwensville the five-point lead going to the fourth.
Avery Francisco chipped in nine points for Curwensville, while Larry Cowder scored 24 for West Branch.