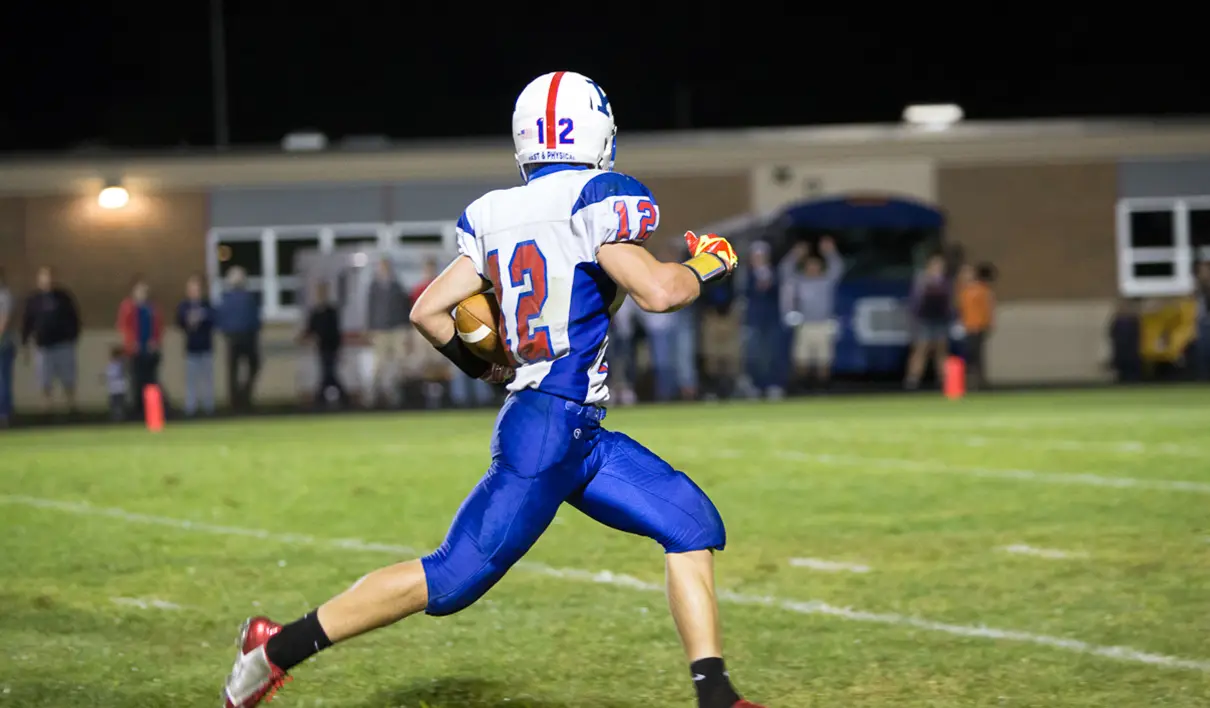 MECHANICSBURG, Pa. — The second day of the 2015 Pennsylvania Football Writers' All-State football announcements brought eight more District 9 players postseason awards Wednesday.
In Class AAA, D9 champion Clearfield put two juniors on the team with linebacker Matt Collins and defensive back Ryan Lezzer.
In Class A, six players were named, including two from the Class A champion Kane Wolves with senior offensive lineman Jake Shrubb and senior defensive back Shane Rolick.
Others from the small-school division include two players from the runner-up Brockway Rovers with senior offensive lineman Joey Varischetti and junior specialist Jarrett Esposito. Also named were Clarion-Limestone senior receiver Brady Himes and Curwensville junior defensive back Eli Jacobs.
Clearfield's Collins set the team record for tackles in a season with 167, including a season-high 23 stops in the playoff loss to Johnstown. Collins also intercepted three passes and returned one of them for a touchdown. Collins defended five passes, made 1.5 sacks and recovered two fumbles.
Also on defense, Lezzer led the team with five interceptions, returning one for a touchdown. He also made 51 tackles. Two of Lezzer's interceptions came against Class AA semifinalist Central-Martinsburg as the Bison limited the Dragons to a season-low eight points in their only regular-season loss.
Kane's second straight district championship run had plenty of contributors with Shrubb and Rolick leading the way. Shrubb, a center, was the team's top lineman who helped the Wolves average 365.8 yards per game, including 302.3 of that on the ground.
Rolick, who ran for over 1,500 yards behind the Shrubb-led line, got his all-state nod as a defensive back after picking off six passes with 62 tackles. Rolick also threw for 532 yards and five TDs.
Brockway's Varischetti and Esposito led the Rovers to a runner-up finish to the Wolves. Varischetti, a 6-foot-3, 275-pound two-way lineman, earned his all-state status on the offensive side of the ball. He helped lead the offense to a 3,000-plus yard rushing season. Varischetti, who verbally pledged to Lafayette, made 100 pancake blocks and allowed no sacks in 171 pass attempts.
Esposito made 42 of 48 extra points — all six misses were blocked — and kicked four field goals with a season-long kick of 42 yards. He's made four career field goals of 37 yards or longer.
C-L's Himes turned in one of the top receiving seasons in the state and ranked second in the district behind DuBois all-stater Dante Dawson in receiving yardage with 936 yards on 45 receptions despite playing in just nine games. Himes scored nine touchdowns while also rushing for 123 yards rushing and three TDs. He had six 100-yard receiving games.
Curwensville's Jacobs led the Golden Tide in tackles with 101 from his safety position. He had six games with 10 or more stops, including a season-high 14 against Kane. He also defended seven passes and had four tackles for losses.