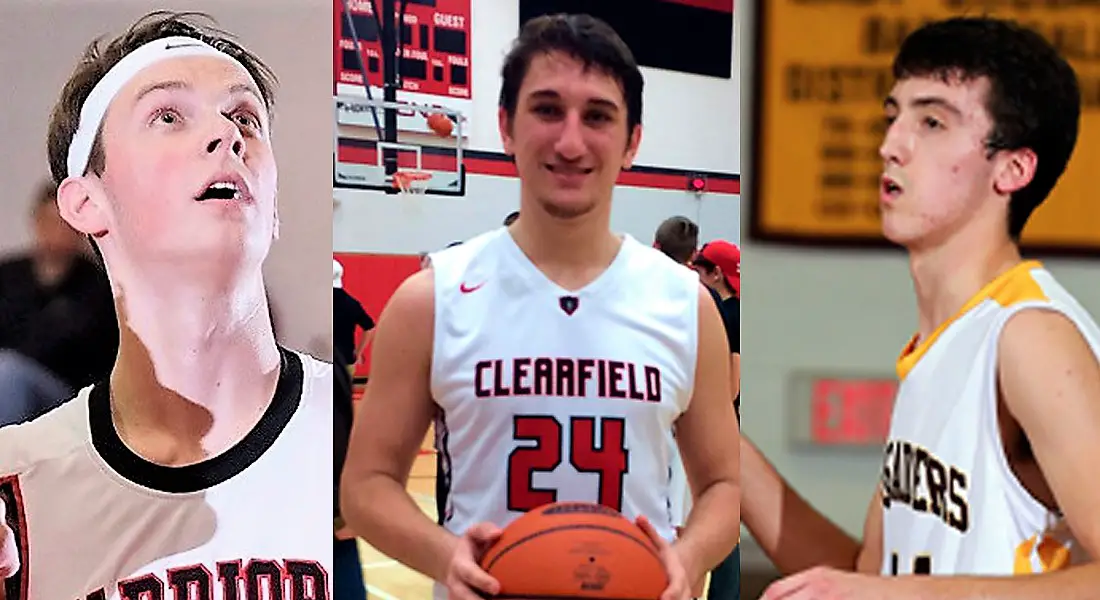 It was a special night in District 9 boys' basketball with two players topping the 1,000-point plateau and another setting a school single-game scoring record while tying for the the most points in a boys' game in District 9 in a decade.
(Cover photo left to right: Lake Pry of Moniteau, Tommy Hazel of Clearfield and Nate DaCanal of ECC)
Elk County Catholic's Nate DaCanal and Clearfield's Tommy Hazel are the 1,000-point scorers while Moniteau's Lake Pry netted a school-record 47 points, which are tied with Keystone's Adam Lencer (47 Feb. 10, 2014) for the most points by a District 9 boys' basketball players since Johnsonburg's Calvin Grumley exploded for 52 Dec. 29, 2006.
Those games and the rest of the District 9 boys' games are recapped below.
ELK COUNTY CATHOLIC 78, BRADFORD 38
ST. MARYS, Pa. – With a third-quarter basket, DaCanal became the sixth player in the great history of Elk County Catholic basketball to record 1,000 career points in a Crusaders uniform while helping ECC to a 78-38 win over visiting Bradford in D9 League action.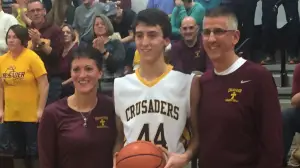 DaCanal needed 11 points coming into the night and scored 12, including eight in the third quarter, for the unbeaten Crusaders to end the night with 1,001 career tallies.
He joins his uncle, Randy DaCanal, as well as ECC assistant coaches Jesse Bosnik and AJ Straub, Doug Bosnik, and sixth-grade coach Steve Straub in the 1,000-point club. Nate Higgins also scored his 1,000th career points while playing for ECC but scored 844 points as a Crusaders and 206 in a St. Marys uniform before transferring to ECC his sophomore season.
Gabe Kraus led ECC with 15 points with Frank Singer, Ryan Newton and Brad Dippold also scoring 12 each for the balanced Crusaders.
Steve Knowlton's 12 points led Bradford.
CLEARFIELD 73, BELLEFONTE 40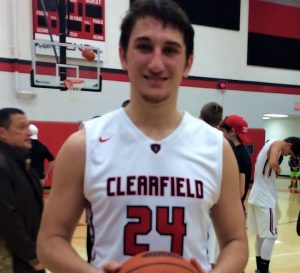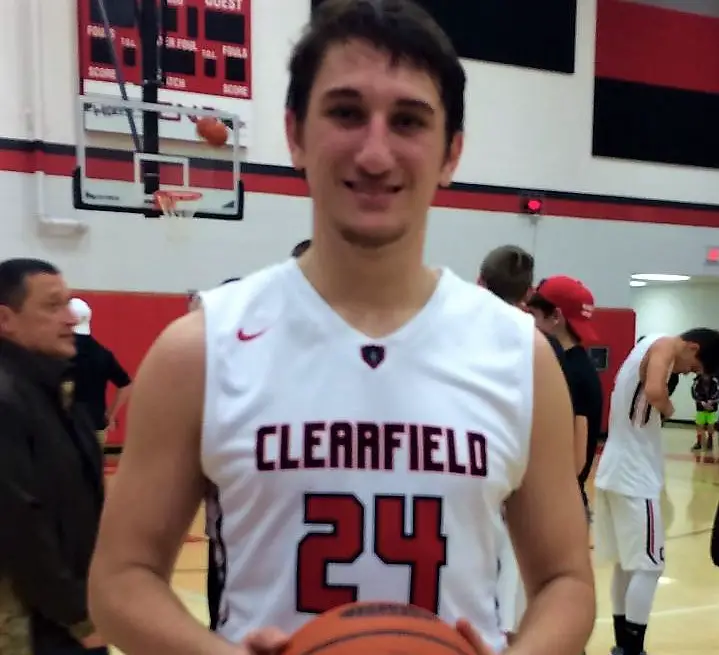 CLEARFIELD, Pa. – Needing 18 points to become the second member of the current Clearfield team to reach 1,000 career points, Hazel scored exactly 18 in the Bison's 73-40 Mountain League play.
Hazel, who is the ninth Clearfield boys' player to 1,000 points, joins teammate Will Myers in the exclusive club. Myers, who had 14 points in the game, is closing in on the school record of 1,382 points set in 1991 by Chris Moore. He has 1,272. Also scoring 1,000 points for the Bison were Matt Barnes, Mike McCorkle, Chris Barner,s Dick Troxell, Mark Crossan and Fred Riley.
Evan Brown led Clearfield with 20 points while Hazel completed a double-double with 13 rebounds and also dished out five assists.
MONITEAU 70, FOREST AREA 27
WEST SUNBURY, Pa. – Pry connected on an amazing 20 baskets from the field while also hitting seven free throws to score his 47 points in the blowout win over the visiting Forest Area Fires.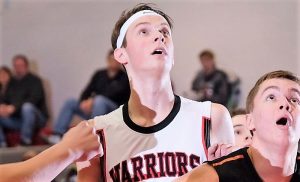 Pry broke the former school record of 44 points set by Ray Rossi, and it marks just the ninth time in the D9Sports.com Era (2001 to present) that a District 9 players has scored at least 45 points in a game. Grumley did it twice also netting 49 Feb. 11, 2005, in a game he scored his 1,000th career point. ECC's A.J. Straub had 48 Jan. 11, 2002, while Austin Tim Horton netted 47 Feb. 5, 2002, as did Lencer in 2014. A-C Valley's Allan Eaton set a school record with 46 Jan. 28, 2011, Kane's John Bizzak had 46 Jan. 29, 2008, and East Forest's Bobby Snyder netted 46 Feb. 10, 2006.
Adding eight rebounds to his total, Pry was a one-man wrecking crew for the Warriors scoring 14 first-quarter 14, eight in the second, 19 in the third and six in the fourth. Jared Lominski chipped in eight points with Jake Jewart adding five points, nine assists, eight rebounds and five steals.
Seth Berlin paced Forest Area with 10 points.
BROCKWAY 63, DUBOIS CENTRAL CATHOLIC 45
DUBOIS, Pa. – Jake Wineberg and Carter Adams each scored 13 points to give visiting Brockway a 63-45 win over DuBois Central Catholic in AML action.
Austen Cogley led DCC with 12 points.
PUNXSUTAWNEY 60, BROOKVILLE 49
PUNXSUTAWNEY, Pa. – Jacob Horner scored 11 of his 13 points after halftime, as Punxsutawney rallied from a one-point halftime deficit to get a double-digit, 60-49, win over visiting Brookville in D9 League action.
The Chucks trailed 22-21 at halftime but outscored the Raiders 39-27 in the second half.
Brandon Matthews netted a game-high 17 points for Punxsy with Devin Kelly adding 11.
Bryan Dworek and Aaron Park each scored 11 for the Raiders, while Colton Singleton added 10.
OSWAYO VALLEY 62, GALETON 37
SHINGLEHOUSE, Pa. – Behind 21 points and five steals from Theo Henry Oswayo Valley picked up a 62-37 home North Tier League victory over Galeton.
Garrett Babcock added 14 points and eight rebounds for the Green Wave with Gavin Babcock chipping in 11 points.
Evan Brooks led Galeton with 17 points.
CAMERON COUNTY 50, AUSTIN 37
EMPORIUM, Pa. – Jake Walters had a monster double-double with 17 points and 20 rebounds to fuel a 50-37 home victory for Cameron County over Austin in North Tier League action.
Adam Shaffer added 11 points for the Red Raiders with Derek Rieder chipping in 10.
Blake Burgett had a game-high 18 points for Austin with Mason Valenti adding 10.
COUDERSPORT 79, NORTHERN POTTER 19
ULYSSES, Pa. – Behind a game-high 25 points from Owen Chamber, visiting Coudersport rolled to a 79-19 North Tier League victory over Northern Potter.
Cousins Jared Green and Aaron Wolfinger combined for another 25 for the Falcons with Green netting 13 and Wolfinger 12.
Tucker Kosa had 12 of Northern Potter 19 points.
OTTO-ELDRED 51, SMETHPORT 34
DUKE CENTER, Pa. – Ten different Otto-Eldred players scored in a 51-34 win over visiting Smethport in North Tier League action.
Dylan Close and Jordan Sherwood led the Terrors with nine points each with Seth Drummond adding eight.
Caleb Lutz had a game-high 16 points for Smethport.
CLARION-LIMESTONE 78, A-C VALLEY 37
FOXBURG, Pa. – Led by 17 points each from freshman Deion Deas and junior Christian Smith, Clarion-Limestone had four players score at least 15 points in a 78-37 road win over A-C Valley.
Dan Callen added 16 points for the Lions with Ian Callen chipping in 15.
Jeff Ginn had 10 points, eight rebounds and three blocked shots for A-C Valley with Kody Wolfe adding 10 points, five steals and five assists.
CLARION 72, KARNS CITY 55
KARNS CITY, Pa. – Led by five 3-pointers from Ryan Anthony, Clarion hit nine triples on its way to a 72-55 win at Karns City.
Ryan Anthony was one of four Bobcats in double digits with 17 points, while his twin brother, Reed Anthony, added 15 points while hitting three 3-pointers. Ty Burford (14 points, 10 rebounds) and Cam Craig (13 points, 11 rebounds) both recorded double-doubles.
Ryan Anthony talked about the win.
Chandler Turner had a double-double for Karns City with 15 points and 13 rebounds. Ian McElroy led the Gremlins with 16 points.
NORTH CLARION 63, REDBANK VALLEY 48
NEW BETHLEHEM, Pa. – Thanks in part to 15 points, 12 rebounds and five assists from Nathan Banner North Clarion moved a game over .500 with a 63-48 win at Redbank Valley.
Sam Minich added 14 points, seven steals and five rebounds for the Wolves with Keeven Weaver chipping in six points and nine rebounds.
Keaton Kahle paced Redbank Valley with 13 points.
ST. MARYS 68, JOHNSONBURG 48
ST. MARYS, Pa. – Jeff Wehler had 29 points to lead St. Marys to a 68-48 win over visiting Johnsonburg.
Matt Marconi added 20 points for the Dutch, who also got 13 from Nathan Schneider.
Ryan Kilhoffer paced Johnsonburg with 10 points.
SLIPPERY ROCK 53, KEYSTONE 35
KNOX, Pa. – Slippery Rock went 8 of 15 from 3-point range while holding Keystone to 1 of 18 from beyond the arc in picking up a 53-35 interdistrict win over the homestanding Panthers.
Ryan Dutton led the Rockets, coached by former Moniteau head coach Randy Armagost, with 15 points. Nick Wherthey chipped in 14 points and Luke Branden 13.
Austin Ion had 15 points to lead Keystone with Corey Rapp scoring two points and coming away with six steals.