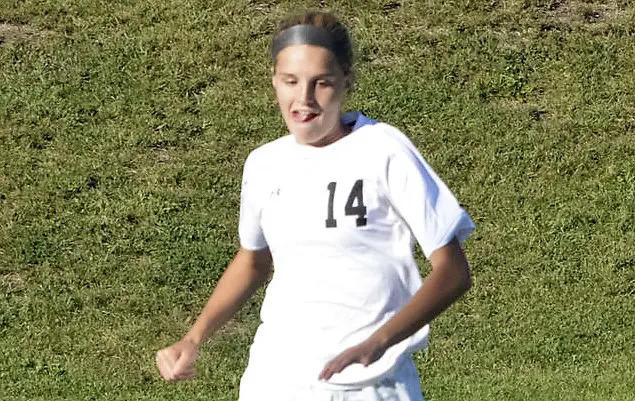 DUBOIS, Pa. – Leah Lindemuth scored a hat trick, as second-seeded Brockway beat third-seeded Ridgway, 3-0, in the District 9 1A semifinals at DuBois High School's Turf Field.
(Cover photo of Leah Lindemuth. Submitted photo)
Lindemuth scored late in the 35th minute to take a 1-0 halftime lead.
She then scored in the 46th minute to make it 2-0 before adding a goal seven minutes later to make it 3-0.
Brockway (14-3) will take on top-seeded DuBois Central Catholic in the title game at a time and date to be announced. It's the Lady Rovers first trip to the title game.
Ridgway finished the year (13-4-2).