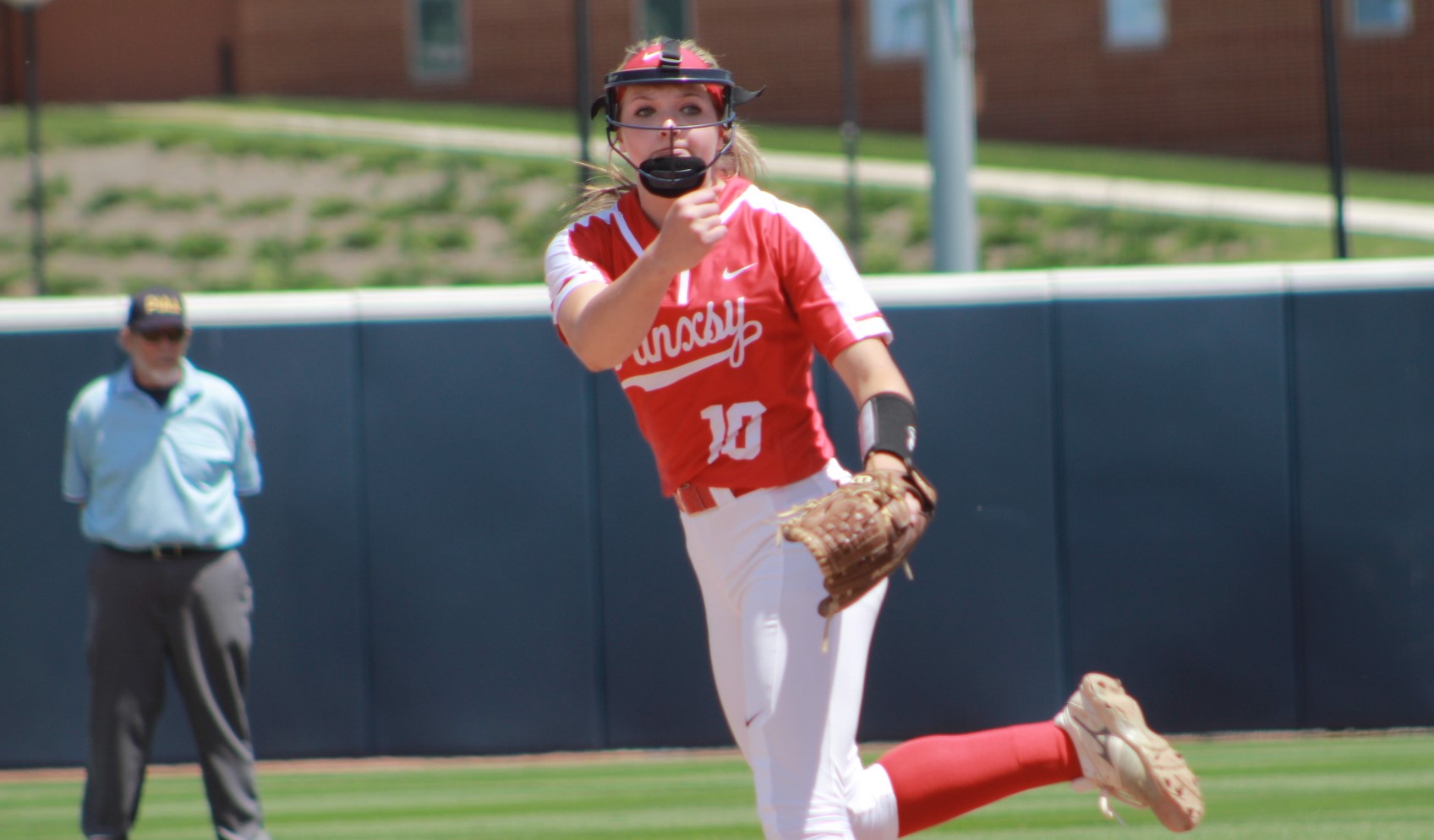 UNIVERSITY PARK, Pa. – Kylee Lingenfelter went out in style.
(Photo by Jared Bakaysa of JB Graphics. See more of Bakaysa's work here)
Lingenfelter completed one of the greatest high school softball careers in District 9 history with a postseason performance for the ages.
Lifting Punxsutawney to its first-ever PIAA softball title by being nearly untouchable in five postseason games.
Lingenfelter pitched 33 innings in those five games, all wins, and allowed 12 hits, eight walks and a hit batter. That is an incredible 0.63 baserunners per inning. She also struck out 74, which averages out to 2.24 strikeouts per inning.
In the title game, she allowed four hits – three of them wouldn't have been able to break glass – and struck out 15, the fifth straight game of at least 12 strikeouts and her third with 15.
Punxsutawney manager Alan Pifer said Lingenfelter's ability to change speeds is what makes her so special.
"She gets in there and throws that changeup after throwing so hard," Pifer said. "If I was a hitter, my head would just be spinning. That is the thing that makes her so effective to have that in the back of their minds if they are trying to go early on the fastball, boom there is that changeup."
Lingenfelter finished the season 16-2 with a save. She had a 0.67 ERA having allowed 11 earned runs, five since the season opener against Clearfield, with 240 strikeouts against 25 walks.
"The key to disrupting hitting, in my opinion, is to keep them off balance," Pifer said. "The one thing we found out with (Kylee) is to keep them off balance in counts when they are not expecting. So a 1-0 or 2-1 changeup is something she was doing."
Lingenfelter finished her four-year career with a 0.82 ERA while going 43-12 with three saves. In 366 ⅔ career innings, she struck out 693 and walked just 88.
"I'm going to miss her greatly," Pifer said. "Pitching is a big, big part of the game of softball. I think it is bigger in softball than in baseball. You get a pitcher out there and you can see what can happen. When they are on and they are focused and they are hitting their spots, moving the ball around they can obviously dominate a game. She has been doing that. She has just been phenomenal."