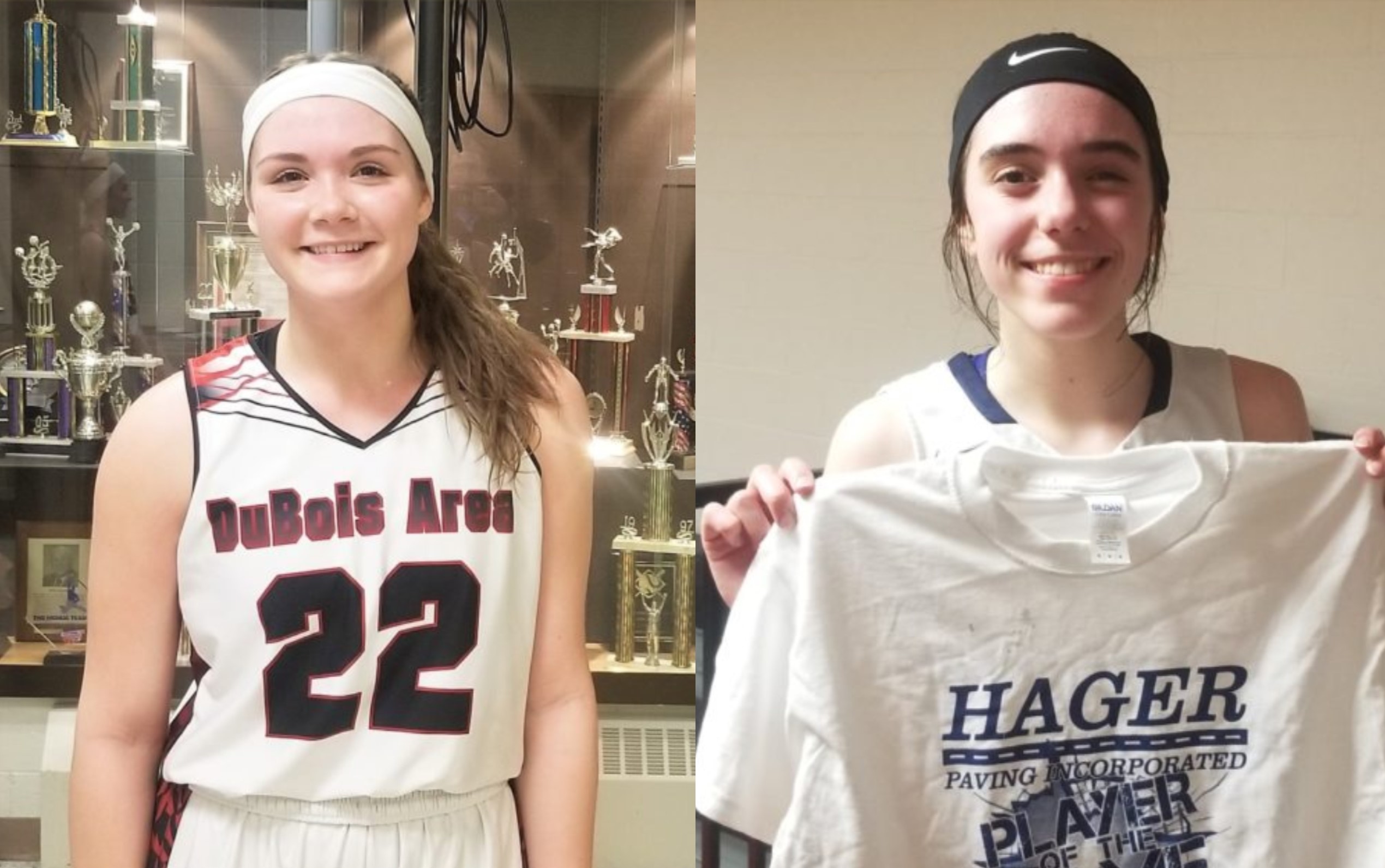 BROOKVILLE, Pa. – It's the holiday season meaning its tournament basketball time, and the Brookville girls' basketball team will host DuBois in the opening round of the Brookville Christmas Tournament Friday night, and EYT Media/D9Sports.com has all the action covered on Laurel Eye Clinic High School Basketball.
(Photo of DuBois Saige Weible (left) and Brookville's Marcy Schindler (right))
Tip-off is set for approximately 7:30 p.m. or about 20 to 25 minutes after the conclusion of the Brockway vs. DuBois Central Catholic game. The Kerle Tire Pregame Show from Brookville High School will start at 7 p.m.
Chris Rossetti and Jared Bakaysa will have the call of the game, which will also double as a D9 League contest for both teams.
Key players for the Raiders including Marcy Schindler, Morgan Johnson and Madison Johnson.
Top players for DuBois include Olivia Johnson, Saige Weible and Abby Guiher.
The following local sponsors have signed on to make this year's Laurel Eye Clinic Games of the Week possible all season long (in addition to those great sponsors, LaBue Printing in DuBois is also bringing you tonight's game)