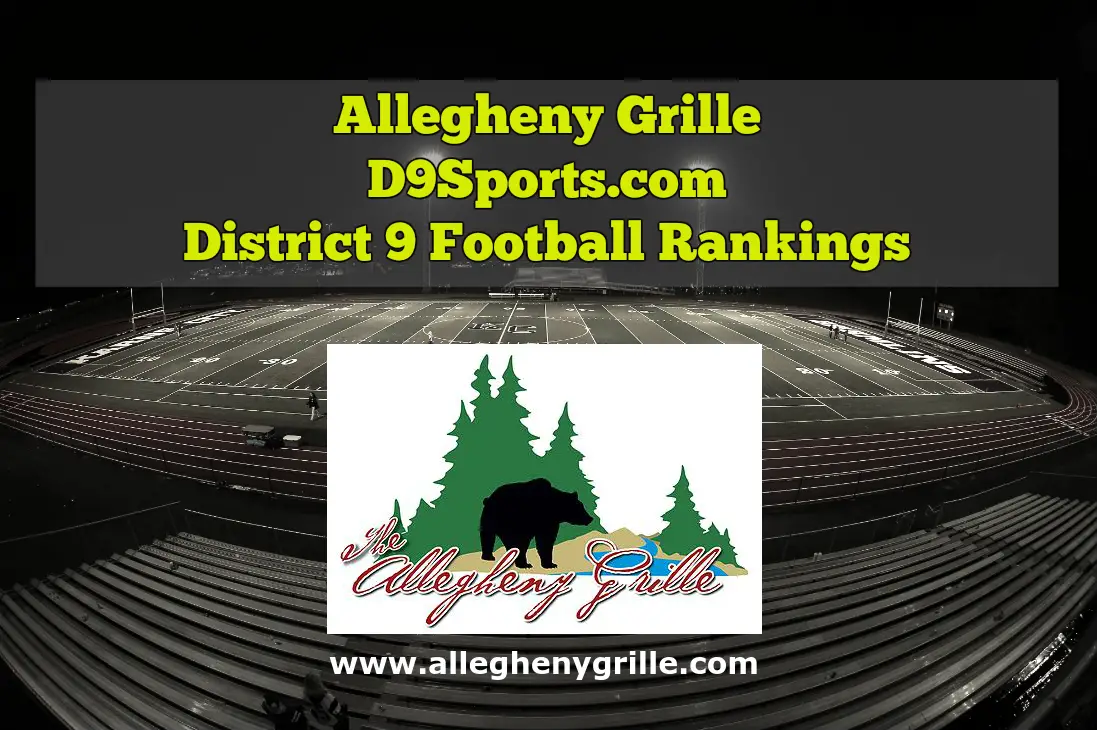 SHIPPENVILLE, Pa. – Thanks to a pair of Top 10 matchups last week, there has been some significant movement in the Oct. 25 Allegheny Grille of Foxburg D9Sports.com District 9 Football Rankings.
Karns City (8-1), which was tied with Brockway (8-1) for No. 2 is now in second by itself after the Rovers lost to top-ranked Kane (9-0), which remains in the top spot. Brockway drops to No. 5 behind No. 3 Clearfield (8-1) and No. 4 DuBois (6-3), which topped state-ranked in 2A Newport, 42-35.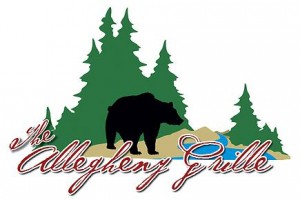 Clarion (7-1) remains at No. 6 with Ridgway (7-2) staying at No. 7 after beating Elk County Catholic (6-3), which drops from No. 8 to No. 10. Clarion-Limestone (6-2) is up one spot to No. 9, and St. Marys (6-2) is up a spot to No. 9.  
A pair of highly anticipated matchups between Top 10 teams highlight this week with Karns City traveling to Clearfield and St. Marys playing at Clarion.
The Allegheny Grille is a restaurant situated alongside the Allegheny River in Foxburg with breathtaking views, stellar service and fine cuisine. It's open daily at 11 a.m. and on Sunday's features the "Best Brunch in Town" from 11 a.m. to 4 p.m. It's the perfect spot for your luncheons, dinner, meetings, wedding or anything your heart desires. For more information or to make a reservation, call the Allegheny Grille at 724-659-5701 or visit it on the web at www.alleghenygrille.com.
| | | | |
| --- | --- | --- | --- |
| RANK | TEAM | RECORD | LAST WK |
| 1 | Kane | 9-0 | 1 |
| 2 | Karns City | 8-1 | 2(t) |
| 3 | Clearfield | 8-1 | 4 |
| 4 | DuBois | 6-3 | 5 |
| 5 | Brockway | 8-1 | 2(t) |
| 6 | Clarion | 7-1 | 6 |
| 7 | Ridgway | 7-2 | 7 |
| 8 | Clarion-Limestone | 6-2 | 9 |
| 9 | St. Marys | 6-2 | 10 |
| 10 | Elk County Catholic | 6-3 | 8 |