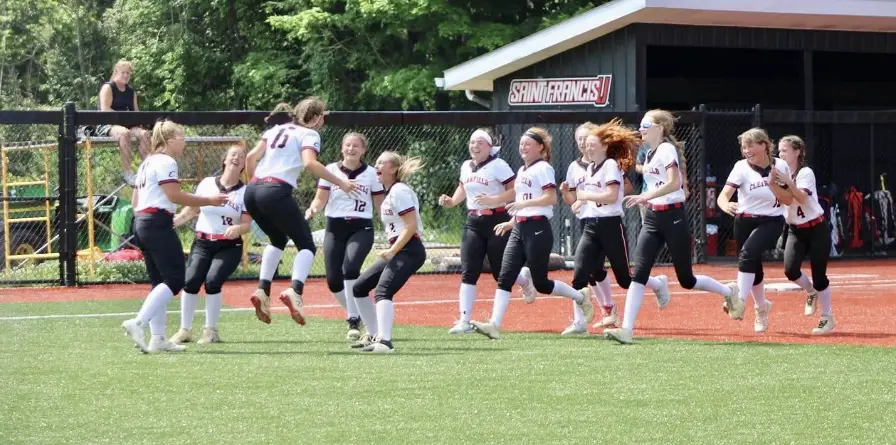 STATE COLLEGE, Pa. (EYT/D9) — It's been a pretty good spring for District 9.
(Above, members of the Clearfield softball team celebrate after knocking off Beaver in the PIAA semifinals)
For the first time since 2007, three baseball/softball teams from the district will play for a PIAA championship.
The DuBois Central Catholic baseball and softball teams will gun for a state crown and the Clearfield softball team is also searching for a title.
"This is a testament to District 9 because we know the quality of baseball here is very good," said DuBois Central Catholic baseball coach Adam Fox. "Hats off to all the coaches and players in District 9. We really need to embrace and be proud of who we are. The whole area is nothing to sneeze at."
The last time D9 had a spring like this one was in 2007.
That year, the Punxsutawney baseball team in Class 3A (there were only four classes then), the Johnsonburg baseball team in Class A and the Curwensville softball team, also in Class A, made it to the state title game.
Punxsutawney beat Marple Newtown, 5-4, for the championship. Johnsonburg fell to Minersville, 4-1, and Curwensville downed Upper Dauphin, 7-3.
Three teams will again vie for championships.
Clearfield got there by upsetting Beaver, a District 7 team that had won 42 consecutive games and was the defending state champions in Class 4A.
The DCC baseball team rolled through its three state playoff games and the DCC softball team beat one of the best pitchers in the state in Saegertown's Mikaila Obenrader, 4-0, to punch its ticket to Penn State for the first time since 2019.
The last District 9 team to win a championship was the Punxsutawney softball team in 2018. The Chucks beat Bethlehem Catholic, 2-0, for the title.
"I have a lot of pride in District 9," said Clearfield senior pitcher Emma Hipps. "We've all been pretty awesome this year."
Below is a look at the three state championship games involving District 9 teams: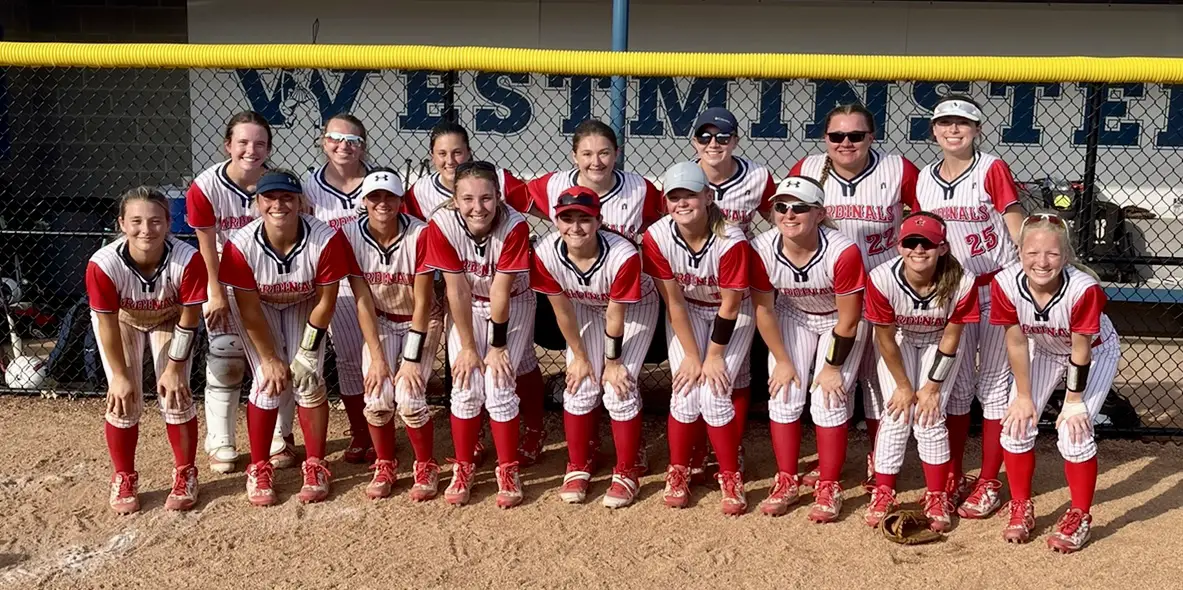 WHO: DuBois Central Catholic (22-2) vs. Montgomery (21-4)
WHAT: PIAA Class A softball championship game
WHERE: Beard Field on the campus of Penn State University
WHEN: Thursday, 10:30 a.m.
HOW DCC GOT HERE: Beat Greensburg Central Catholic, 4-2, West Greene, 8-2, and Saegertown, 4-0.
HOW MONTGOMERY GOT HERE: Beat Tri-Valley, 1-0, Faith Christian Academy, 13-1, and Glendale, 9-0.
DCC TOP HITTERS: Senior Emma Suplizio: .514 with two homers, 34 RBIs and a .722 slugging percentage; Freshman Kali Franklin: .480 with 27 RBIs, nine doubles and three triples; Sophomore Jesse Frank: .460 with 21 RBIs.
MONTGOMERY TOP HITTERS: Senior Faith Persing: .487 with three homers, 10 doubles, four triple, 26 RBIs and a .842 slugging percentage.; Senior Jenna Waring: .414 with a pair of homers, 25 RBIs; Senior Shelby McRae: .317 with five homers, eight doubles, four triples, 26 RBIs and an .810 slugging percentage.
DCC PITCHING: Sophomore Melia Mitskavich: 0.93 ERA, 30 strikeouts and four walks in 30 innings.; Senior Morgan Tyler: 3.14 ERA, 83 strikeouts and 19 walks in 78 innings.
MONTGOMERY PITCHING: Persing: 0.77 ERA with 234 strikeouts and 20 walks in 126 ⅔ innings. Opponents are batting just .130 against her.
DuBOIS AT A GLANCE: The Cardinals have won seven games in a row. … DCC is batting .443 as a team with nine home runs and 269 runs scored. … Seven regulars are batting over .400. … Mitskavich has made a big impact down the stretch after getting her shot in the circle. … The Cardinals are making their second appearance in the state championship game. They lost in 2019.
MONTGOMERY AT A GLANCE: Persing has put up monster numbers in the circle as well as at the plate. She will play in college at Bloomsburg University. … Eight of the nine Red Raider starters are seniors. … Montgomery is batting .342 as a team with 247 runs scored and just 23 runs surrendered. … The Red Raiders have hit 13 home runs as a team. … Montgomery is making its first appearance in the state title game. The Red Raiders reached the semifinals in 2010.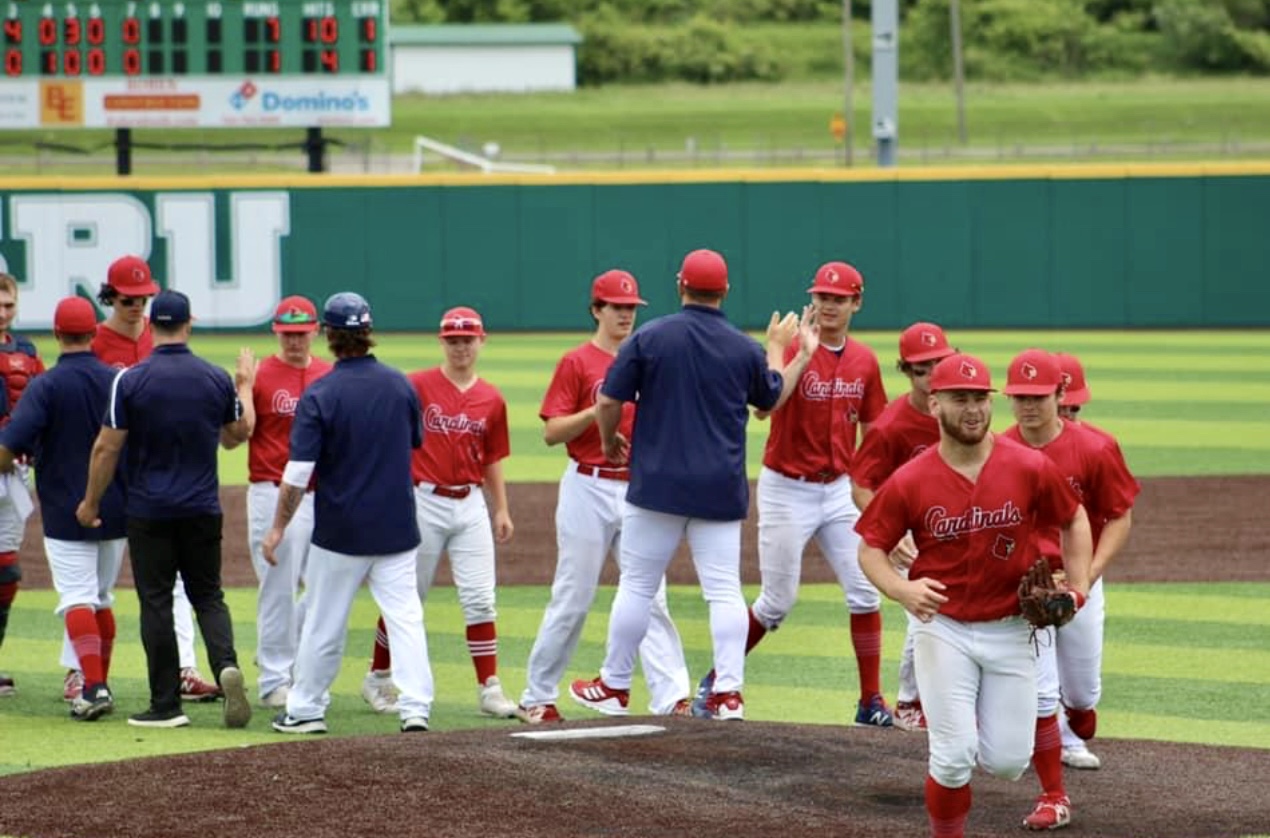 WHO: DuBois Central Catholic (21-4) vs. Halifax (19-6)
WHAT: PIAA Class A baseball championship game
WHERE: Medlar Field on the Campus of Penn State University
WHEN: Friday, 10:30 a.m.
HOW DCC GOT HERE: Beat Rochester, 15-5, Saegertown, 7-1, and Southern Fulton, 12-2.
HOW HALIFAX GOT HERE: Beat Benton, 3-0, MMI Prep, 3-1, and Tri-Valley, 6-5.
DCC TOP HITTERS: Freshman Brayden Fox: .471 with 35 RBIs; Freshman Aiden Snowberger: .407 with one homer and 23 RBIs.; Junior Carter Hickman .397 with 17 RBIs; Junior Kaden Brezenski: .382 with three home runs and 29 RBIs.
HALIFAX TOP HITTERS: Junior Judah Miller: .407 with six doubles, five triples, three home runs and 16 RBIs; Junior Trent Strohecker: .333 with 16 RBIs; Junior Briar Campbell: .324 with 15 RBIs.
DCC PITCHING: Hickman: 10-0 with a 1.33 ERA in 47⅓ innings; Senior Brandin Anderson: 5-3 with a 3.07 ERA in 43⅓ innings; Snowberger 4-0 with a 2.01 ERA, 32 strikeouts and seven walks in 24⅓ innings.
HALIFAX PITCHING: Senior Eli Tyrrell: 8-1 with a 1.17 ERA, 113 strikeouts and 28 walks in 66 innings. Miller 9-2 with a 1.89 ERA.
DCC AT A GLANCE: The Cardinals have won 14 consecutive games dating back to a 3-2 loss to Elk County Catholic on April 30. … Opposing hitters carry just a .204 average against DCC pitching. … The Cards are batting .346 as a team with 51 doubles. … The last time DCC was in the state championship game was 2001 when the school was named DuBois Central Christian. … Five DCC regulars are batting over .300. … The Cardinals are a relatively young team with only two seniors: Cole Sansom and Anderson.
HALIFAX AT A GLANCE: Pitching is the name of the game for the Wildcats, who sport a team ERA of 1.84. … Halifax lost the District 3 championship game to Greenwood, 3-1, before going on its state playoff run. … The Wildcats won the Class A title last season, downing Eden Christian Academy, 9-1. They were state runner-up in 2005.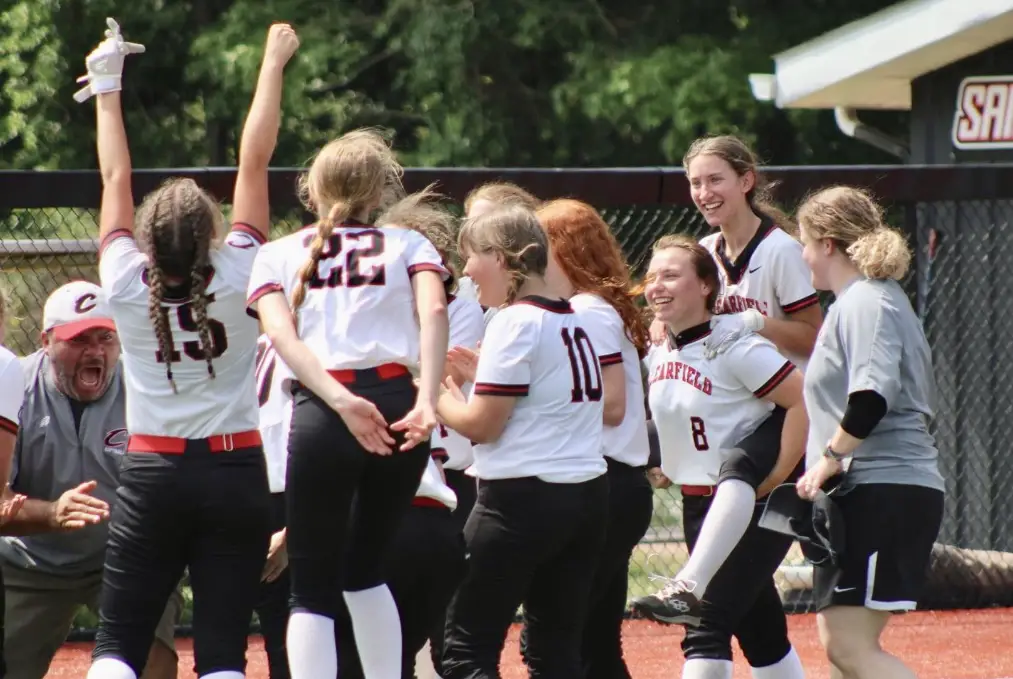 WHO: Clearfield (21-3) vs. Tunkhannock (20-6)
WHAT: PIAA Class 4A softball championship game
WHERE: Beard Field on the campus of Penn State University
WHEN: Friday, 1:30 p.m.
HOW CLEARFIELD GOT HERE: Beat Franklin, 4-3, Hamburg, 4-0, and Beaver, 2-1.
HOW TUNKHANNOCK GOT HERE: Beat Shamokin Area, 2-1, Archbishop Wood, 10-0, and Villa Joseph Marie, 13-0.
CLEARFIELD TOP HITTERS: Sophomore Ruby Singleton: .466 with two homers, 10 doubles and 13 RBIs; Senior Emma Hipps: .434 with seven homers, eight doubles, three triples, 30 RBIs, .895 slugging percentage and 1.437 OPS.; Senior Lauren Ressler: .407 with three homers, 10 doubles, two triples and 30 RBIs; Senior Olivia Bender: .403 with nine homers and 24 RBIs.
TUNKHANNOCK TOP HITTERS: Junior Kaya Hannon: .466 with 10 doubles and 23 RBIs; Senior Emily Schultz: .395 with two homers and 22 RBIs; Junior Gabby Wood: .388 with seven homers, 11 doubles, 37 RBIs and a .764 slugging percentage; Junior Paige Marabell: .386 with seven homers and 24 RBIs.
CLEARFIELD PITCHING: Hipps: 20-2 with a 1.00 ERA and 275 strikeouts and 28 walks in 146⅔ innings
TUNKHANNOCK PITCHING: Hannon: 19-5 with a 1.85 ERA with 200 strikeouts and 31 walks in 143⅔ innings.
CLEARFIELD AT A GLANCE: Hipps, a Clarion University recruit, has been stellar as a pitcher and a hitter this season for the Bison; Clearfield has hit 22 home runs as a team and carry a .317 team batting average into the state title game. … This is the first state championship appearance for the Bison, who ended Beaver's 42-game winning streak in the semifinals.
TUNKHANNOCK AT A GLANCE: The Tigers have belted 19 home runs this season and have a .352 team batting average. … Tunkhannock lost to Beaver last year in the state title game. … Hannon has given up just three earned runs in 34 playoff innings this season.