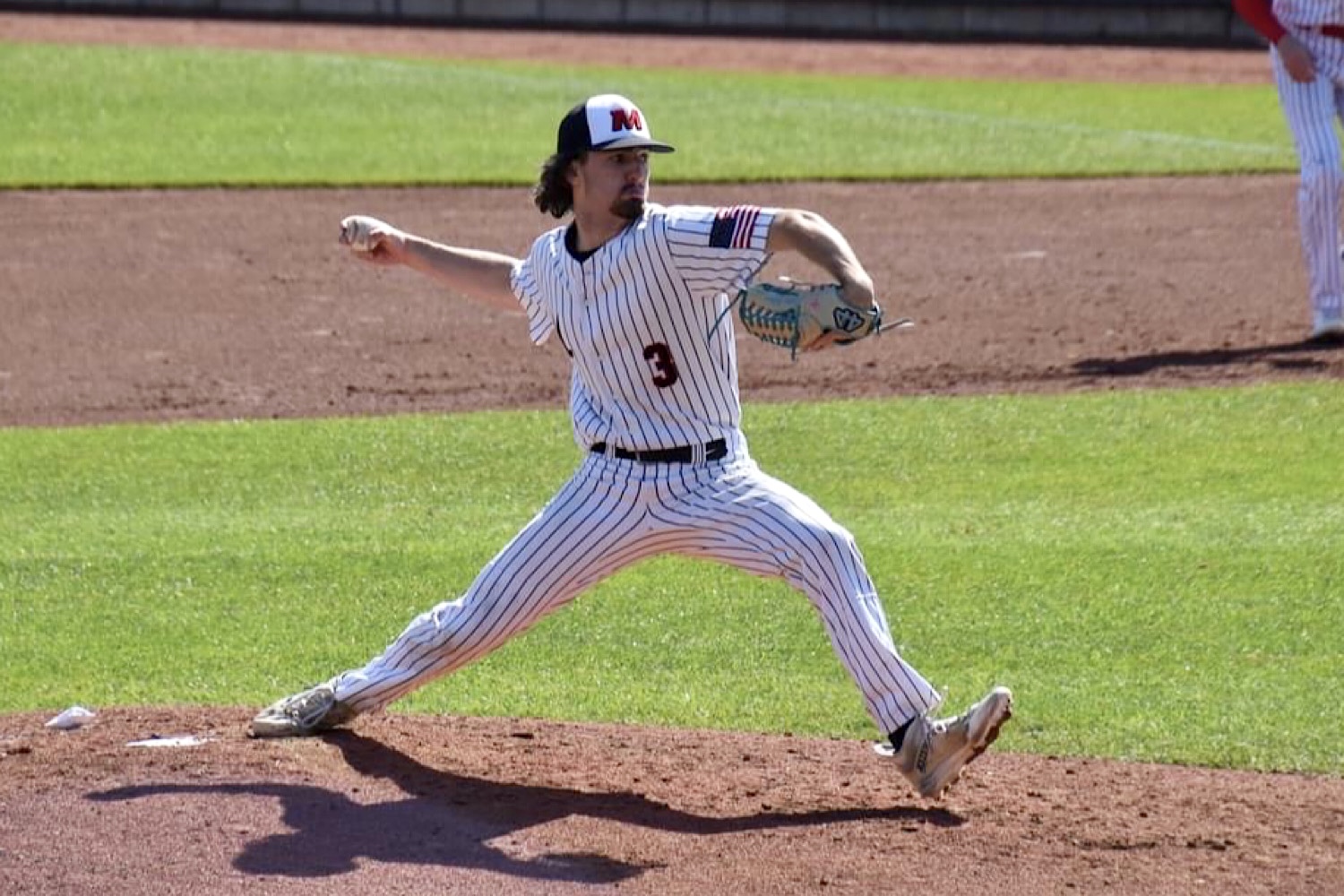 WEST SUNBURY, Pa. (EYT/D9) — Dawson Wallace returned home from a recruiting visit at Slippery Rock University last week and asked himself a question.
What am I waiting for?
(Pictured above, Moniteau senior Dawson Wallace pitches for the Warriors)
Wallace, a right-handed pitcher with pinpoint control for the Moniteau High School baseball team, had received a spike in interest over the summer.
The Rock came into the mix late, but won him over quickly.
"Honestly, they were never really on the radar for me until Slippery Rock head baseball coach Mark Messer) texted me," Wallace said. "I wanted to kind of go far away and experience something new, but then I realized I could stay on campus and still be away from home.
"I just wanted to find a school that I loved," he added. "I had my visit (Wednesday morning, Sept. 6). I left the visit, went home, and talked to my parents. Then an hour later, I called Coach Messer back and said I was in. It was a super fit for me. I felt like I was at home, so there was no need to wait."
Until last week, Wallace had no deadline for making his decision. There were several schools he was interested in, but none wowed him like SRU had.
Now that his choice has been made, he can breathe a little easier.
Wallace put himself into position to have such an opportunity because of his play in the last year at Moniteau and in Youngstown, Ohio, with a Palomino team that reached the U16 National Championship game in Illinois this summer.
For the Warriors this spring, Wallace struck out 58 and walked just three batters in 44⅓ innings while sporting a 2.53 ERA.
For Youngstown, though, it was his hitting that got him noticed by several college scouts.
"What's weird is actually I pitched while I was there, too, but I hit really well," Wallace said. "So there were a lot of schools reaching out to me about hitting. But I love to pitch. That's kind of always what I wanted to do."
Wallace has been working for several months with a company called Five Tool Connection.
The organization offers analysis on every aspect of Wallace's throwing motion. He also started an advanced stretching routine.
The results have so far been startling.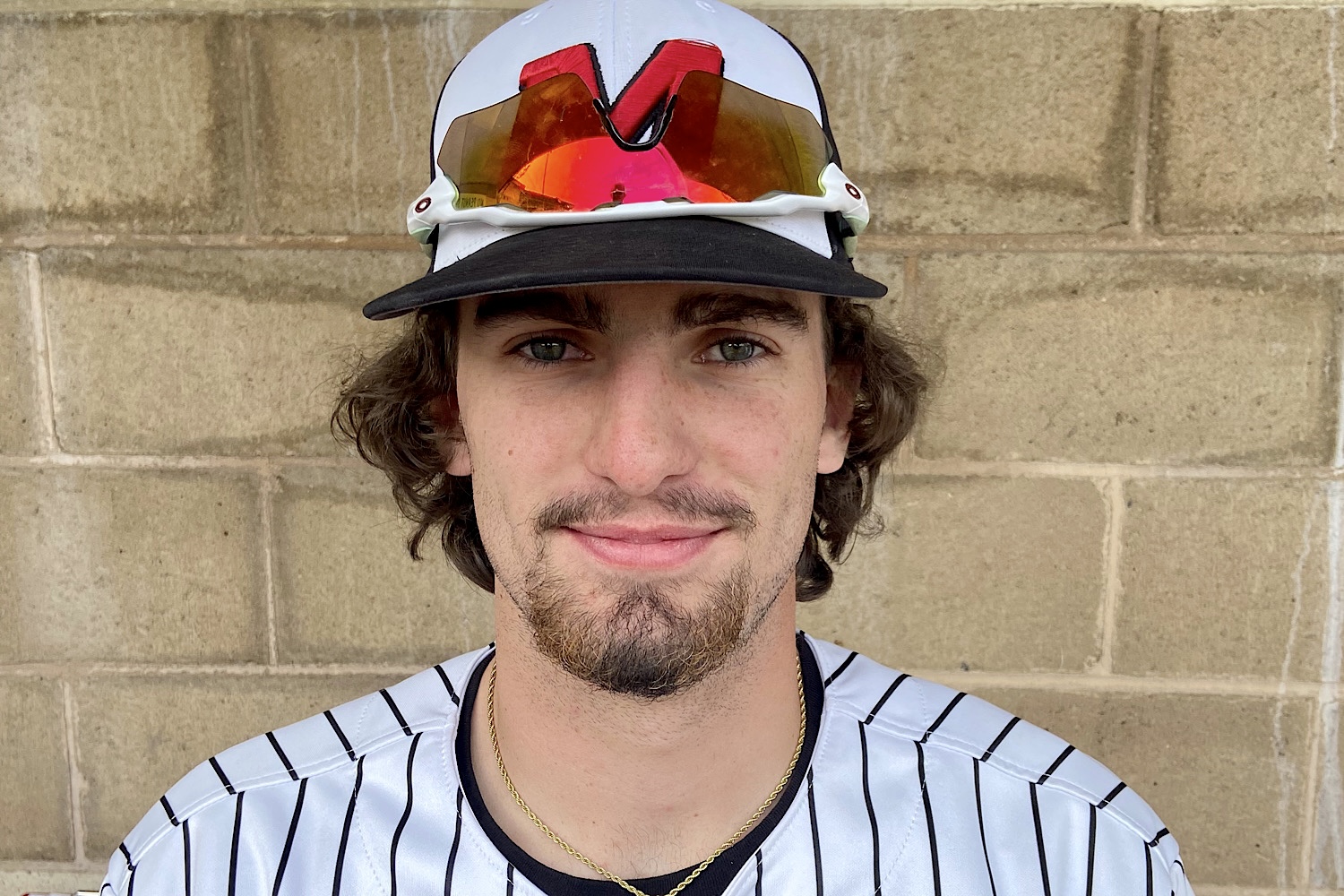 (Dawson Wallace)
"It's been great," Wallace said. "I can definitely see the progress I've been making with it. I'm definitely more flexible — flexibility is a big thing with a pitcher — and my (velocity) is going up. I'm sitting at 87 mph now."
He was in the low 80s in the spring.
Wallace's successful summer in Youngstown also boosted his confidence.
It was also a memorable experience for the Moniteau senior.
"It was pretty cool," Wallace said. "We got to play a team from Japan. That was probably the coolest experience, one of the coolest, I'd ever had playing baseball.
"You're playing against some of the best players in the country and competing with them," he added. "It kind of really shows you what you can do."
Wallace, who was in his third year playing in Youngstown during the summer, also developed close relationships with many of his teammates.
"I played with half of the kids before and half of the kids were new," he said. "We just bonded really well. We all hung out every day. We went out to eat every day. It was just cool to see us join together and really put together a good team."
Wallace is now taking a break from baseball. He's still throwing on the side and doing his workout routine with Five Tool Connection, but he won't play a competitive game of baseball until the spring season at Moniteau begins.
He said he's looking forward to what he and the Warriors can do.
For now, he's scratching his competitive itch on the golf course as a member of the Moniteau golf team.
He can relax a little now. His future is in focus.
"It definitely lifts a lot of stress off my chest," Wallace said. "It definitely feels good to know I have a spot there with a great program and coaching staff and that they're gonna help me improve.
"The coaches made me feel like I was at home when I met with them and their facilities are top notch. It was all about finding the right place and I definitely found it."