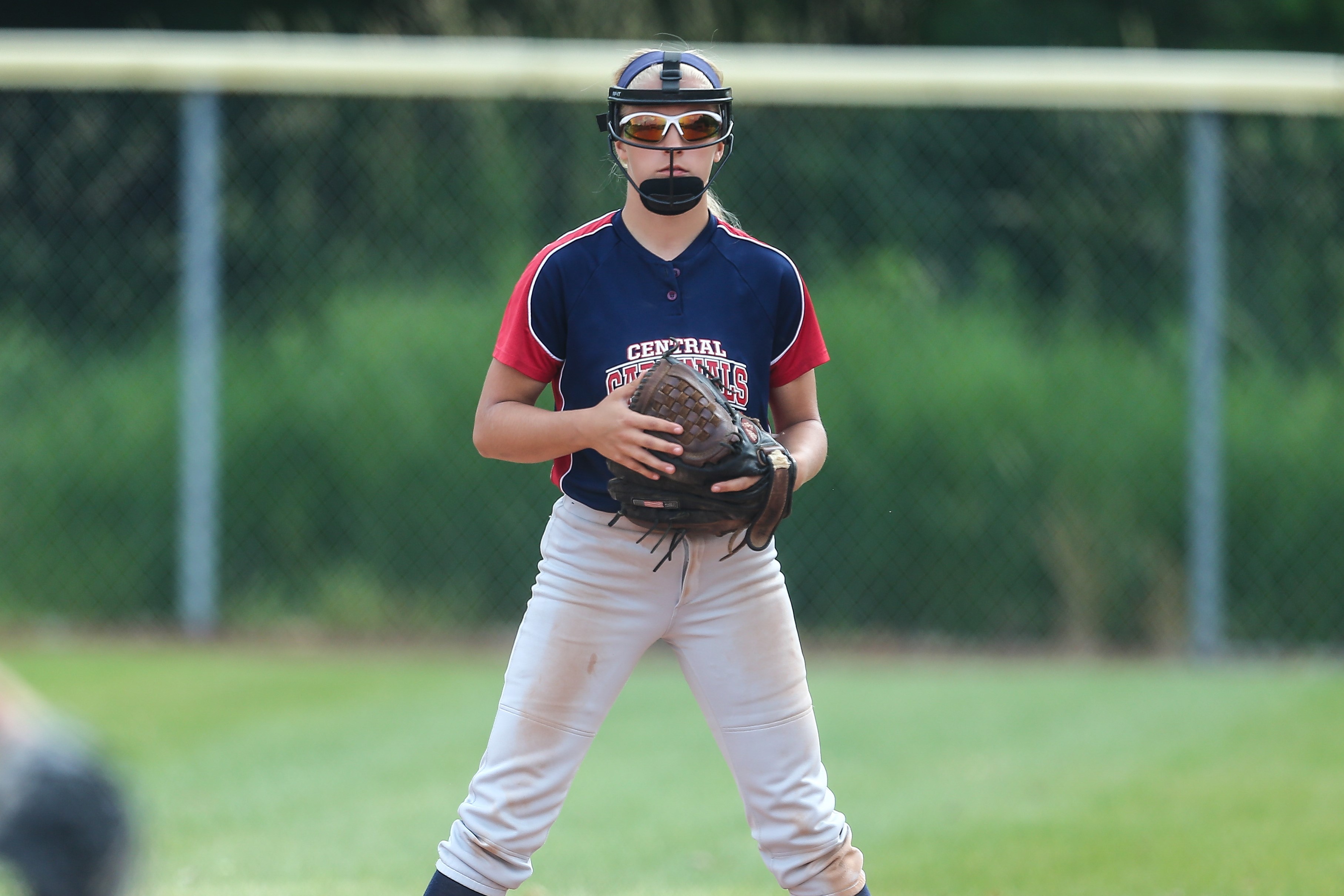 D9Sports.com and EYT Media are doing a series of player profiles on returning high-school athletes this summer. The year in school listed by the athlete is the year the athlete is entering this fall.
ASHLEY WRUBLE – Sophomore – DuBois Central Catholic
Daughter of: Brian and Amy Wruble
Sports Played: Volleyball, Basketball and Softball
2015-16 Highlights: Wruble played in all three seasons as a freshman for the Lady Cardinals but her most impactful season was in the spring when she was a key member of DCC's District 9 Class A championship softball team that advanced to the PIAA semifinals. She was named the D9sports.com District 9 Rookie of the Year and a first-team All-State second baseman after hitting .569 with a 1.367 on-base plus slugging percentage (OPS). She had six doubles, two triples and a home run while driving in 37 runs and scoring 36 in just 72 official at-bats. Her RBI single in the bottom of the sixth inning of the District 9 softball title game against Clarion broke a 1-1 tie and gave the Lady Cardinals a 2-1 victory. In basketball, she saw limited varsity action but did score six points in four games. She also played a key role for the DCC volleyball team.
Post High School Goals: Although entering only her sophomore year of high school, Wruble has already given a lot of thought as to what she wants to do when she graduates. She would like to attend college and major in either occupational or speech therapy and would love to play college softball, although at this stage no one has been in contact with her about playing. She said her reason for wanting to major in occupational or speech therapy is because growing up with her brother who goes through the daily struggle of needing those types of help.
Q&A With Ashley Wruble
D9Sports: Do you have a favorite sport, and if so why?
AW: My favorite sports out of the three I play is softball. It's my favorite because I've made so many new friends through the sports and it has always been something I could share with my dad.
D9: What is your best high-school related sports memory and why?
AW: My favorite memory so far in high school is being able to go 24-1 with my softball team, win district and be fourth in the state.
D9: Has there been a coach and/or teacher who has influenced you the most in your high-school career to this point, and if so, why?
AW: I think the person who has had the most influence on me is my dad. He has always been there with me through every sport I play. He pushes me to try and do my best. I consider myself lucky to be able to have a family like mine who is always traveling and supporting me through everything I do.
D9: What do you like best about playing sports in high school?
AW: My favorite part about playing sports in high school is it teaches you to play as a team and not yourself. You have to work your way up and show your coaches the kind of athlete you can be. High school sports require determination and hard work, which I'm always willing to do.
D9: What is the hardest part about playing sports in high school?
AW: The hardest part to me about playing high school sports is time management. During one season, another sport will want to practice or start preseason. It's hard to be able to make it to both events. As of right now, in the summer, all three sports I play are going on already and it is very difficult making all of the events.
D9: How much offseason work do you put into your sports?
AW: I have sports all year around, but the most work I put in is definitely softball. I continue to play softball all year around and make sure I continue to practice.
D9: What is your favorite subject in school?
AW: It would either have to be history or English. I really enjoy both of those classes and always have.
D9: What do you like to do for fun when you aren't playing sports?
AW: I love to just hang out with my friends and family. They are my biggest supporters and spending time with them means a lot to me.
D9: What are your goals for the upcoming school year both sports wise and academically?
AW :Academically, I want to be on the honor roll every quarter and keep straight A's. My goal athletically is to be the best athlete I can be and play the best I can. Also, I want to win a championship and go farther with my softball team.