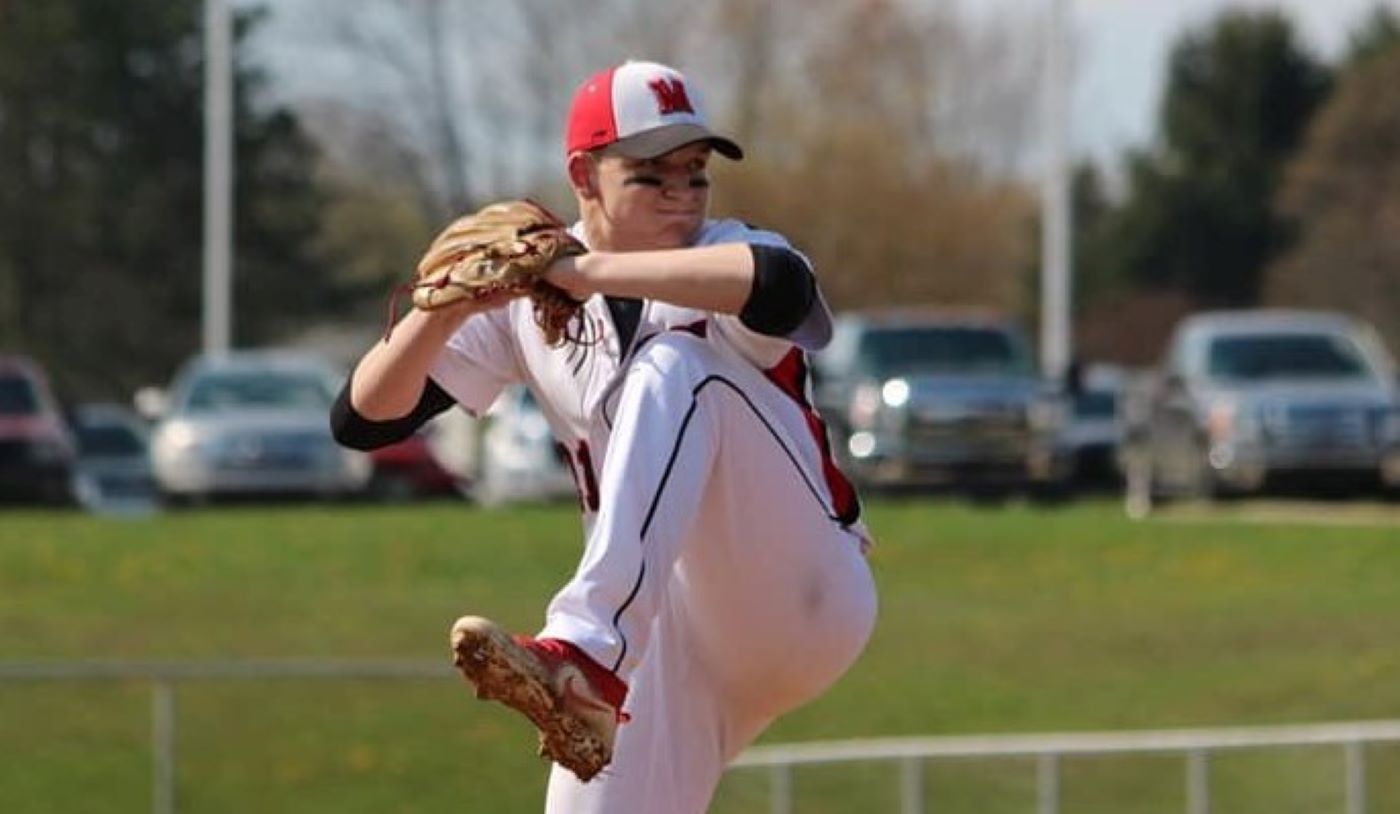 D9Sports.com/EYT Media is doing a series of player profiles on returning high-school athletes this summer. The year in school listed by the athlete is the year the athlete is entering this fall.
(Submitted photo. Photo by Michelle McFadden)
GAGE NEAL – SENIOR – MONITEAU
Son of: Dan and Lee Neal
Sports Played: Golf, Basketball, Baseball
Family Members Playing/Played Sports: Sister Jenna McCorry and brother Brayden McCorry both played sports in high school
2018-19 Highlights: Helped the Moniteau baseball team win the District 9 Class 2A title by hitting .365 with 20 RBIs and six stolen bases. He was also 3-1 with a 1.25 ERA while being named second-team All-KSAC … In basketball, he was a third-team All-KSAC choice after averaging 11.8 ppg … In golf, he was letter winner for the Warriors.
Post-High School Plans: He would like to continue to play baseball somewhere in college. He just isn't sure where yet.
Q&A With Gage Neal
D9Sports: What is your favorite sport to participate in and why?
GN: My favorite sport to play is baseball because of the family we built and the winning tradition.
D9Sports: What is your favorite memory, moment, game from playing high school sports?
GN: 10-running Karns City in 2018 playoffs and then going on to beat Chestnut Ridge to win the district title
D9Sports: Why do you play high school sports?
GN: I've always loved watching my brother and sister play and I wanted to be better than them.
D9Sports: Who has had the most influence on your athletic career and why?
GN: It's hard to pick just one but if it's between my dad and coach (Mike) Jewart. They've both pushed me to be better in everything I do.
D9Sports: If you could change one thing about high school sports, what would it be and why?
GN: Playing better competition throughout the seasons.
D9Sports: If you could be president for a day, what would be the one major thing you would do?
GN: I'd go golfing at all the nice golf courses around.
D9Sports: What is your ideal place to live? County, City, Suburb? Why?
GN: The country for sure because I love to hunt and fish.
D9Sports: What would someone who doesn't know you be surprised to find out about you?
GN: Probably at a young age I was best at football until an injury made me stop playing in seventh grade.
D9Sports: What is your strongest subject in school?
GN: My strongest subject has to be history because it is actually enjoyable
D9Sports: If there was one period in history or one event in history you could go back to, what would it be?
GN: I really wish I could go back to the 2013 Wild Card game when PNC Park was going insane over Johnny Cueto dropping the ball. I wish I would've been at the game and in that atmosphere.
D9Sports: What question do you wish I would have asked you? And what is the answer to it?
GN: I wished you would've asked me who my favorite athlete is. My answer would be Kobe Bryant because of how much he had the desire to win. I absolutely hate losing and I think watching him early in life made me like that.