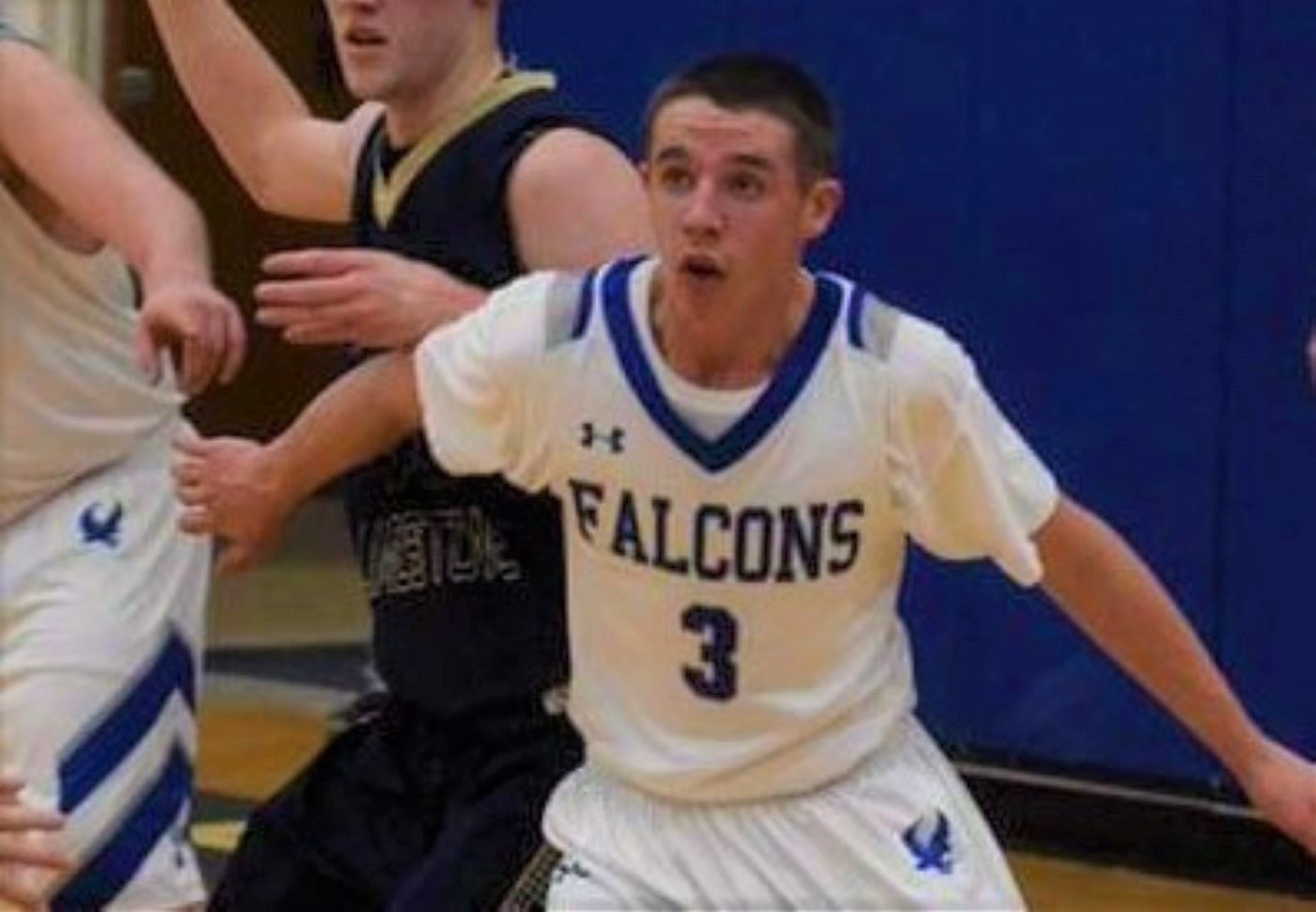 D9Sports.com/EYT Media is doing a series of player profiles on returning high-school athletes this summer. The year in school listed by the athlete is the year the athlete is entering this fall.
(Submitted photo. Photo by Ann Butler)
LEVI ORTON – JUNIOR – A-C VALLEY
Son of: Anita and Tim Orton
Sports Played: Basketball and baseball
Family Members Playing/Played Sports: HIs dad played basketball at A-C Valley and still holds the single-season scoring record for the Falcons. His mom played volleyball, basketball and ran track at A-C Valley. His cousins, Brooke and Brody Irwin, played multiple sports as well for the Falcons. His uncle, Bill Irwin, is the athletic director at Keystone. His uncle, Dewey Irwin, is the baseball coach at A-C Valley. His mom is the former athletic director at A-C Valley.
2018-19 Highlights: He averaged a team-leading 20.3 points per game in basketball and finished fourth in District 9 in scoring and was named first-team All-KSAC … In baseball, he hit .310 with a home run, two doubles, eight RBIs and 12 runs scored and was named third-team All-KSAC.
Post-High School Plans: He plans to go to electrical lineman school and hopefully get a job locally.
Q&A With Levi Orton
D9Sports: What is your favorite sport to participate in and why?
LO: Basketball is my favorite because you are always moving and there's a bunch of action happening all at once.
D9Sports: What is your favorite memory, moment, game from playing high school sports?
LO: When I got to play in the playoff game my freshmen year of basketball against North Clarion. That was a crazy game!
D9Sports: Why do you play high school sports?
LO: It's great to be part of a team that works in unison together to get a win.
D9Sports: Who has had the most influence on your athletic career and why?
LO: My parents have definitely had the most influence on me. They always push me to my limits and they help me with my skills, on and off the court!
D9Sports: If you could change one thing about high school sports, what would it be and why?
LO: It would be making a shot clock that way teams can't start burning the clock down when there are five minutes left.
D9Sports: If you could be president for a day, what would be the one major thing you would do?
LO: Build the wall.
D9Sports: What is your ideal place to live? County, City, Suburb? Why?
LO: I would love to live deep in the country where I have no neighbors.
D9Sports: What would someone who doesn't know you be surprised to find out about you?
LO: That my family owns a deer farm….Advantage Whitetails.
D9Sports: What is your strongest subject in school?
LO: Social Studies
D9Sports: If there was one period in history or one event in history you could go back to, what would it be?
LO: When Lincoln was president. I would want to see him when he abolished slavery.
D9Sports: What question do you wish I would have asked you? And what is the answer to it?
LO: What do you do in your free time? Work and make money with my lawn care business.