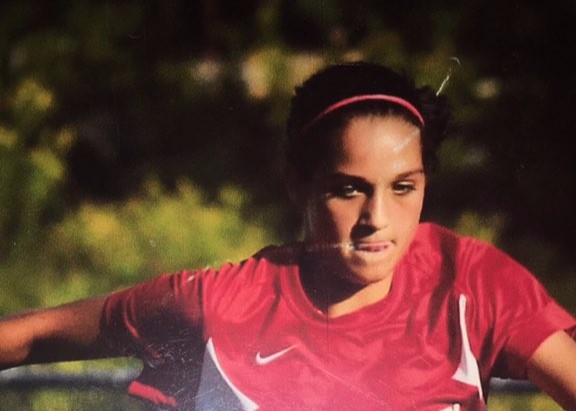 D9Sports.com and EYT Media are doing a series of player profiles on returning high-school athletes this summer. The year in school listed by the athlete is the year the athlete is entering this fall.
RAEGEN NEISWONGER – Senior – Redbank Valley
Daughter of: Tony and Amy Neiswonger
Sports Played: Soccer and basketball
2015-16 Highlights: Raegen was fourth on Redbank Valley last year with six goals in soccer while adding eight assists giving her 20 points, the third most on the team, while helping the Lady Bulldogs to a 16-4 record.
Post High School Goals: Neiswonger is planning on attending college. She has a deep love for science but isn't positive on what she wants to major in. You would like to continue to play soccer in college.
Q&A With Raegen Neiswonger
D9Sports: Do you have a favorite sport, and if so why?
RN: Soccer for sure. Stepping on the field with my best friends brings me nothing but happiness. The love I have for soccer is indescribable.
D9: What is your best high-school related sports memory and why?
RN: Two years ago when we won the DCC tournament. It was just a great feeling after a long day with little breaks knowing we put our all into that win.
D9: Has there been a coach and/or teacher who has influenced you the most in your high-school career to this point, and if so, why?
RN: Definitely Coach Greg Campbell (Redbank Valley's soccer coach). He really knows how to push me and make me better. Since my freshman year, he's put so much time into our team, and I couldn't thank him enough for making me the player that I am.
D9: What do you like best about playing sports in high school?
RN: I love the bonds I've made with everyone. Through all the tears, laughter and arguments we've always had each other's backs.
D9: What is the hardest part about playing sports in high school?
RN: Definitely balancing my grades, sports and working.
D9: How much offseason work do you put into your sports?
RN: I try to run and stay healthy so I'm in shape.
D9: What is your favorite subject in school?
RN: Math and science
D9: What do you like to do for fun when you aren't playing sports?
RN: My friends and I love to go on adventures. But a lot of the time we end up just going to eat.
D9: What are your goals for the upcoming school year both sports wise and academically?
RN: Academically I'm striving for straight A's. In soccer, we lost some key components to our team. I have faith in these girls that we can continue to make our friends and family proud.