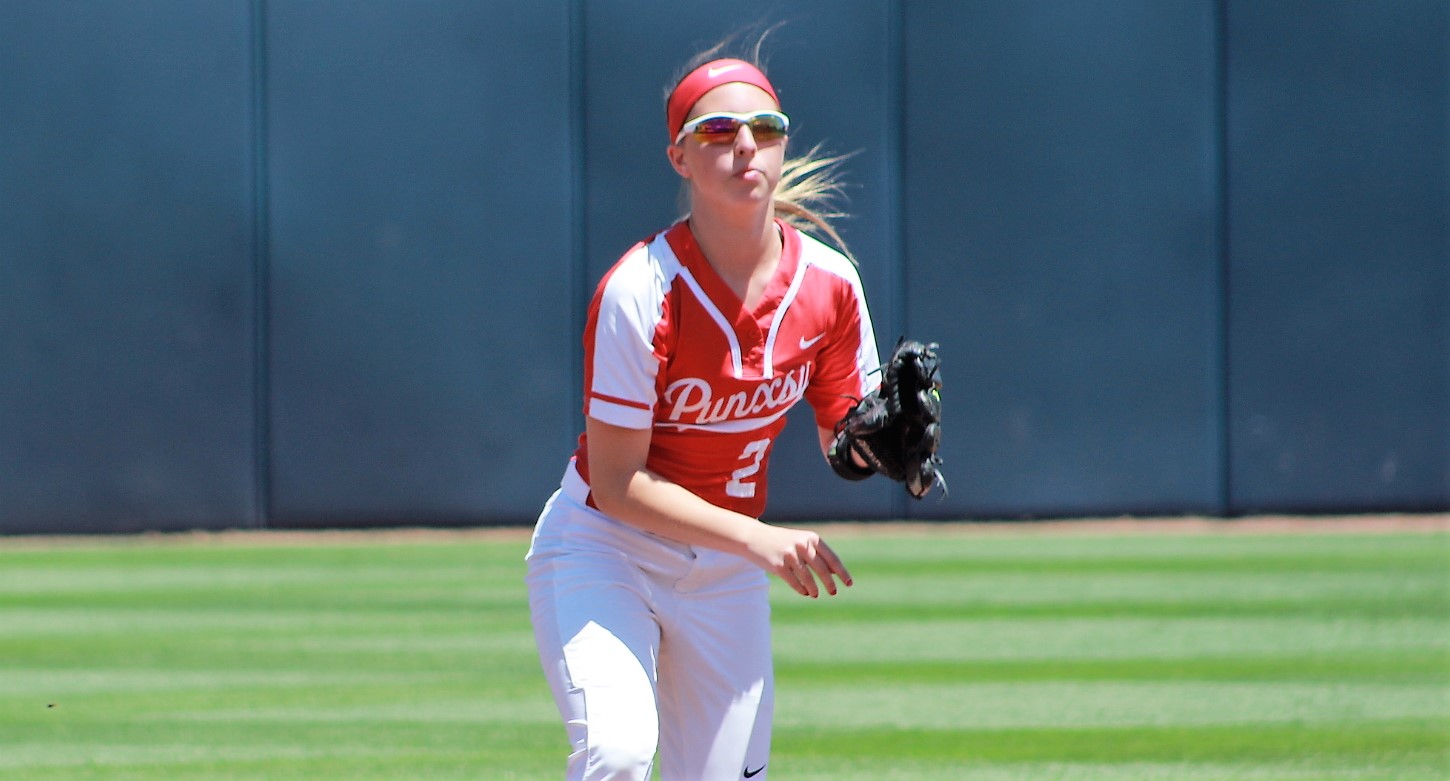 D9Sports.com/EYT Media is doing a series of player profiles on returning high-school athletes this summer. The year in school listed by the athlete is the year the athlete is entering this fall.
(Photo by Jared Bakaysa of JB Graphics. See more of Bakaysa's work here)
RILEY PRESLOID – SOPHOMORE – PUNXSUTAWNEY
Daughter of: James and Jodi Presloid
Sports Played: Basketball and Softball
Family Members Playing/Played Sports: Her dad and all of his brothers played basketball, track and golf. He mom played tennis and track.
2017-18 Highlights: She helped lead Punxsutawney to the PIAA Class 4A softball title by hitting .348 with a home run, a double, five RBIs and 11 runs scored. She was 2-for-2 with a run scored in the PIAA title game against Bethlehem Catholic scoring the eventual winning run. In basketball, she averaged 5.7 points per game, 2.1 rebounds per game, 2.0 steals per game and 1.4 assists per game for the District 9 4A Champion Lady Chucks.
Post-High School Plans: She plans to attend college and she may look to play sports in college.
Q&A With Riley Presloid
D9Sports: What is your favorite sport to participate in and why?
RP: Basketball, because I have been playing since I was in second grade and I like the intensity of the game. It has always been my favorite sport.
D9Sports: What is your favorite memory, moment, game from playing high school sports?
RP: The state championship softball game because we played on a big field and there was a big crowd. It was awesome.
D9Sports: Why do you play high school sports?
RP: I enjoy playing sports and I have made a lot of friends while playing sports.
D9Sports: Who has had the most influence on your athletic career and why?
RP: My parents and coaches because they push me to do better and support me.
D9Sports: Do you remember the first sport you played and did you like it right away or did it grow on you?
RP: My parents signed me up CMA basketball, and my first game I was nervous. I still get nervous before big games. But I really enjoyed it at the beginning.
D9Sports: Do you have a favorite number for a uniform? If so, what is the story behind that number?
RP: I got the number 22 when I was younger, and my brother used to cheer for me and say "Go tooty-two." I have always liked that number.
D9Sports: What would someone who doesn't know you be surprised to find out about you?
RP: That I always get nervous before a lot of things.
D9Sports: If you could eat dinner with anyone famous (living or dead) who would it be and why?
RP: Steph Curry because he is my favorite basketball player.
D9Sports: Iphone or Android or Neither and why?
RP: iPhone
D9Sports: What is your go-to Social Media and why?
RP: Snapchat because that is how I mainly talk to people and I have streaks.
D9Sports: What do you like most about high school and why?
RP: Sports
D9Sports: What do you like least about high school and why?
RP: Homework because I am always busy with sports, and I like to hang out with friends.
D9Sports: What question do you wish I would have asked you? And what is the answer to it?
RP: What is my favorite food? Ice cream!