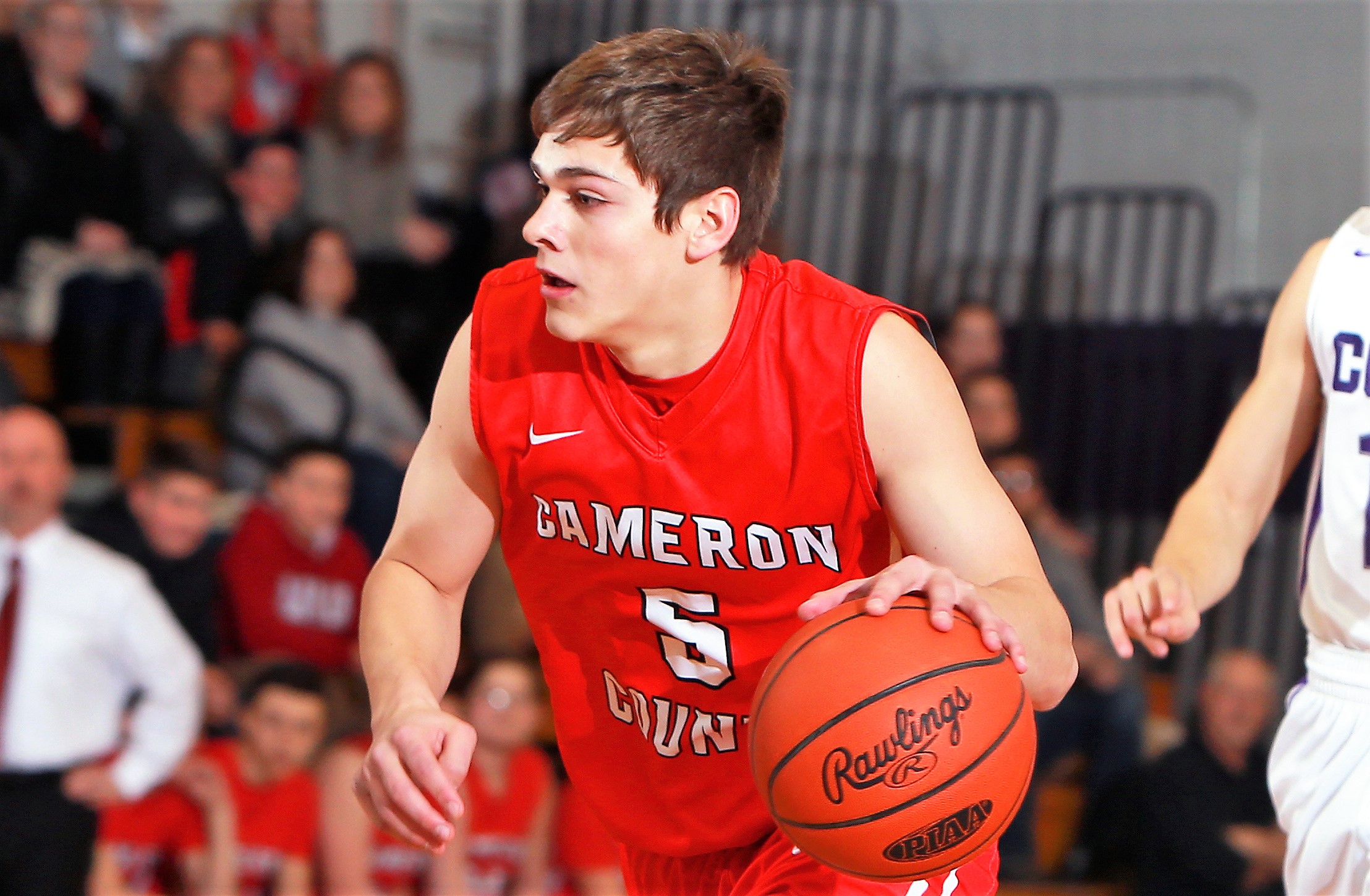 PORT ALLEGANY, Pa. – Cameron County hit four first-quarter 3-pointers while building a 14-point lead after one quarter on its way to a 66-32 win over Austin in the District 9 Class 1A quarterfinals at Port Allegany High School.
(Photo of Cameron County's Adam Shaffer. Photo by Paul Burdick. Check out more of Burdick's work here)
Marcus Brown and Caden Beldin each hit a pair of triples in the opening quarter, as the Red Raiders built an 18-4 lead over Austin, which was making its first postseason appearance since 2004.
Beldin scored eight points in the frame on his way to 19, while Adam Shaffer netted eight in the second quarter while scoring a game-high 21. Behind Shaffer's second-quarter outburst, Cameron County extended the lead to 35-11 at halftime.
Brown chipped in with 10 points for the Red Raiders, while Dempsey Glover paced Austin with 15 points and Mason Valenti added seven.
Third-seeded Cameron County (17-5) will take on the winner of Friday's Elk County Catholic vs. Oswayo Valley game in the semifinals at a time and place to be announced. Sixth-seeded Austin completes its most successful season in 14 years at 13-10. The victory also ensures Cameron County of a PIAA playoff berth.