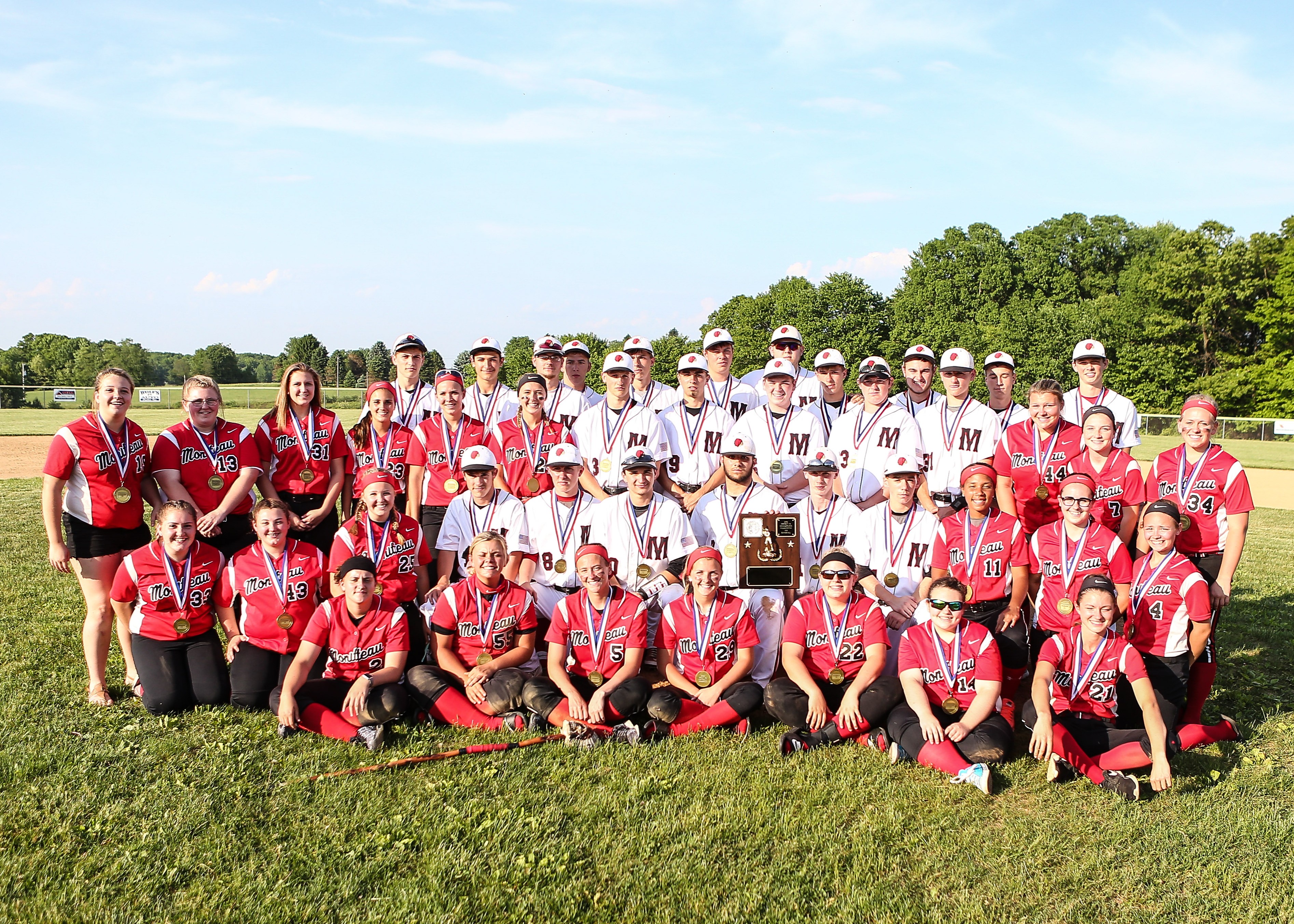 ST. MARYS, Pa. – Something unique happened this year in District 9 baseball and softball.
(Cover Photo of Moniteau's baseball and softball teams Wednesday after both squads captured District 9 Class AA titles. Photo by Mike Schnelle. Check out more of Schnelle's work here.)
For the first time since the PIAA went to at least three classifications in 1999 for baseball and softball – the PIAA moved to four classes in each sport in 2005 – the same school when both the baseball and softball titles in all three classifications contested in District 9 – Class AAA, Class AA and Class A – after DuBois Central Catholic's 2-1 win over Oswayo Valley in Class A baseball Thursday gave the school both the Class A baseball and Class A softball titles – the softball team also won its title by a 2-1 score over Clarion Tuesday.
In Class AA, Moniteau won both the baseball and softball titles, and in Class AAA Punxsutawney took home both titles.
The feat was even rare in the old two-classification years, happening only once in 1994 when Brockway won both the Class AA baseball and Class AA softball titles and DuBois took home both the Class AAA baseball and softball championships.