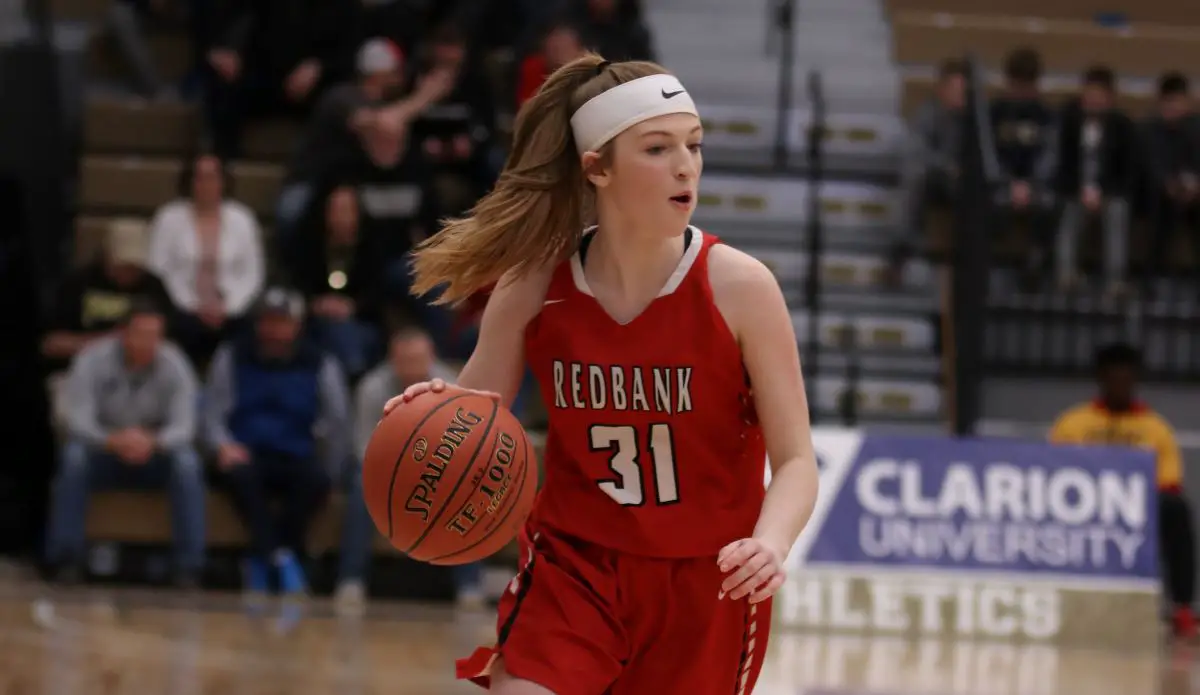 Around the League: Feb 8, 2021. Powered by Eric Shick Insurance.
Missing your team? Email scores and stats to sports@d9sports.com.
(Archived Photo from 19-20 Season Provided by: Jared Bakaysa)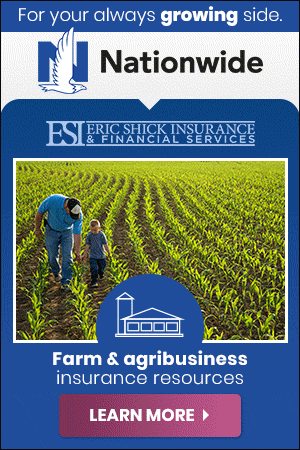 Boys Results
Keystone 71, Venango Catholic 24
Keystone had a fantastic offensive night, scoring 20+ points in each of the first three quarters to sail to a 71-24 win over Venango Catholic. Brandon Pierce was Keystone's top scorer, pouring in 18 points. Bret Wingard tallied 11 points, and Colin Say also added 10 for the Panthers. Keystone took control early, taking a 45-20 lead into the second half.
Andrew Burda led Venango Catholic with 10 points. The Panthers improve to 6-2, while the Vikings fall to 1-7.
Redbank Valley 50, DuBois Central Catholic 46
The Bulldogs' big three scored 49 of the Bulldogs' 50 points in their 50-46 win over DuBois Central Catholic. The Bulldogs were down 21-14 at the half, but a strong second-half performance powered the Bulldogs to victory. Bryson Bain was Redbank Valley's main man, scoring 21 points. Chris Marshall and Marquese Gardlock scored 13 and 12 points for Redbank Valley, respectively.
Alec Srock scored 14 points for DCC, while Loren Way added 10 for the Cardinals. The Bulldogs improve to 7-2, and DCC drops to 4-3.
North Clarion 59, Forest Area 42
Aiden Hartle scored 14 points in North Clarion's 59-42 victory over Forest Area. The Wolves led 31-11 at the half to cruise to victory. North Clarion had nine players score on the night, as the Wolves rotated out their starters for much of the second half.
The win boosts the Wolves to 2-8. Forest Area falls to 0-3.
Moniteau 51, Brockway 42
A balanced scoring effort led Moniteau to a 51-42 win over Brockway. Five players had 7+ points for Moniteau, including Quinton Scriven and Ryan Jewart, who each tallied 10 points apiece. Moniteau's defense was also key in the victory, holding Brockway to a total of 10 points in the second and third quarters.
The win boosts Moniteau to 9-5, while Brockway falls to 5-3.
A-C Valley 69, Cranberry 45
A high-scoring first half allowed the A-C Valley Falcons to coast to a 69-45 win over Cranberry. The Falcons scored 48 points in the opening half, taking a 48-25 lead into the second half. A-C Valley's Levi Orton scored 27 points while adding eight rebounds and five steals. Tanner Merwin tallied 11 points, eight rebounds, and three steals for the Falcons.
Cam Russell led Cranberry with 11 points. A-C Valley is now 5-2 on the season, while Cranberry remains winless at 0-5.
Girls Results
Cranberry 36, Union 23
A 21 point night from Ava Ferringer powered Cranberry to a big win over Union, 36-23. Despite trailing 11-9 at the half, the Berries had a big 19 point third quarter to take control of the contest. Ferringer was the Berries' chief offensive presence in their run, scoring 11 points in the third quarter to give Cranberry a permanent lead. She also totaled 10 rebounds. Kaia Dean chipped in with eight points and ten boards for the Berries.
Dominika Logue scored 10 points for Union. Cranberry improves to 2-4 with the victory, while Union drops to 4-7.
Redbank Valley 49, Karns City 41
The Bulldogs jumped out to a big first-half lead and held on late for a 49-41 win over Karns City. Two solid offensive quarters put Redbank Valley up 33-16 at halftime. Despite being outscored 25-16 throughout the remainder of the contest, the Bulldogs' first-half margin held up to secure the win.
Caylen Rearick was the Bulldogs' top scorer, tallying 19 points. Alivia Huffman added 11 for Redbank Valley. Emma Johns was Karns City's top scorer, scoring 11. The Bulldogs improve to 7-3 with the win, while the Gremlins fall to 10-5.
Clarion Area 59, DuBois Central Catholic 40
A big first-half scoring performance led the Bobcats to victory over DuBois Central Catholic, 59-40. The Bobcats scored 42 first-half points in the win, including 15 from Payton Simko, who totaled 19 overall. Erica Selfridge scored 13 points for Clarion, while Jordan Best added 12.
Jesse Frank was DCC's top scorer with 13 points. Clarion is now 8-4 after the victory, while DCC drops to 4-6.
Venango Catholic 38, Sheffield 26
Lily Homan scored 17 points as Venango Catholic upended Sheffield, 38-26. Homan's 17 points led the Vikings, who also received an eight-point contribution from Kennedy Liederbach. Venango Catholic had a strong defensive display, allowing six or fewer points in each of the first three quarters.
The Vikings scored their second win of the season, improving to 2-8. Sheffield drops to 0-8.
North Clarion 52, Brockway 31
A huge 20 point night from Gwen Siegel powered North Clarion past Brockway, 52-31. The Wolves were in control throughout the duration of the contest, using their firm defense to take an early and insurmountable lead. Trinity Thompson also scored 10 points for North Clarion. Danielle Wood was Brockway's top scorer with 14 points.
North Clarion is now 4-3 on the season, and Brockway falls to 5-3.