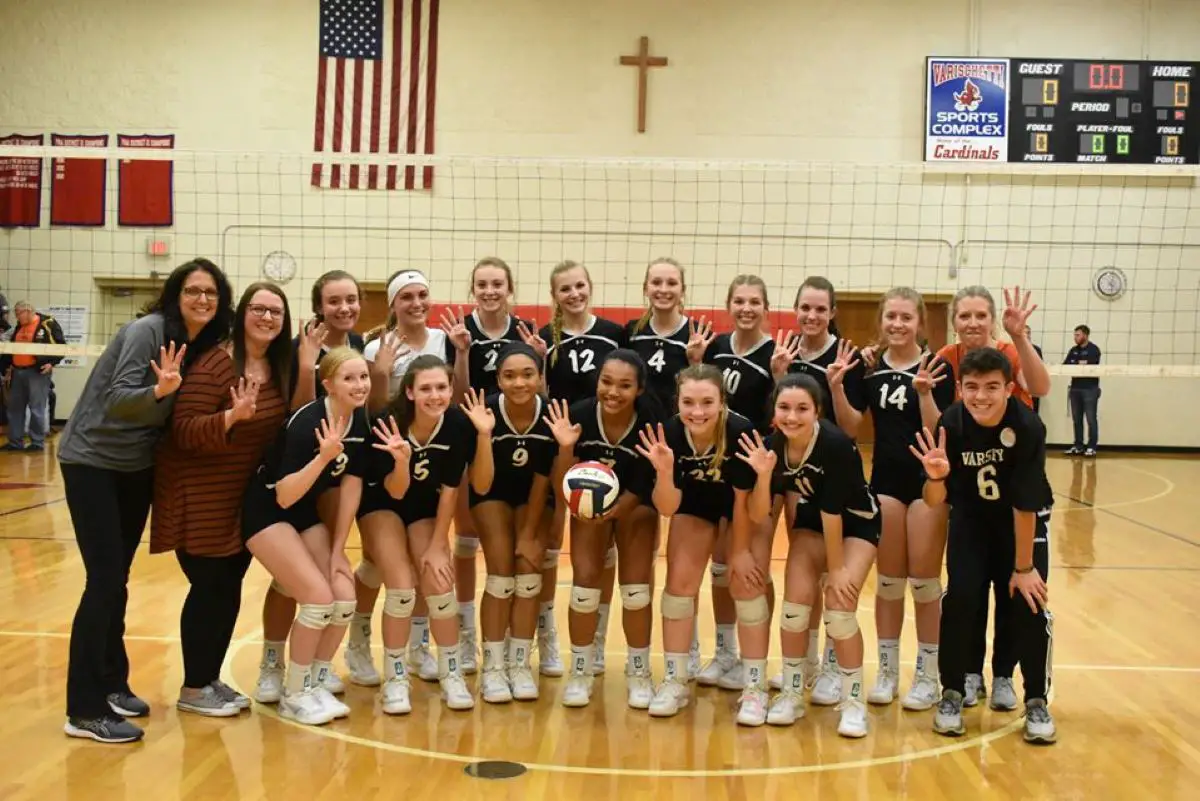 CLARION, Pa. – The 2019 Clarion volleyball season will be one the players will always remember.
(Photo by Kim Constantino)
The Lady Cats went 18-2 on the season while winning their second straight District 9 Class 1A championship and advancing to the PIAA Class 1A semifinal for the second time in three seasons.
Along the way, Clarion made many great memories and showed true dominance winning its first five playoff matches in sweeping fashion while outscoring its opponents by an average margin of 25-16.2.
The awards also piled up for the Lady Cats with junior setter Brenna Campbell earning the inaugural D9Sports.com District 9 MVP award as well as the Pennsylvania Volleyball Coaches Association District 9 Class 1A MVP honor.
Campbell was joined on the D9Sports.com All-District team by Korrin Burns, KK Girvin and Kait Constantino.
Recently, the team sat down with EYT Media/D9Sports.com Sports Editor Chris Rossetti to talk about their best memories of the season.
Watch the video: