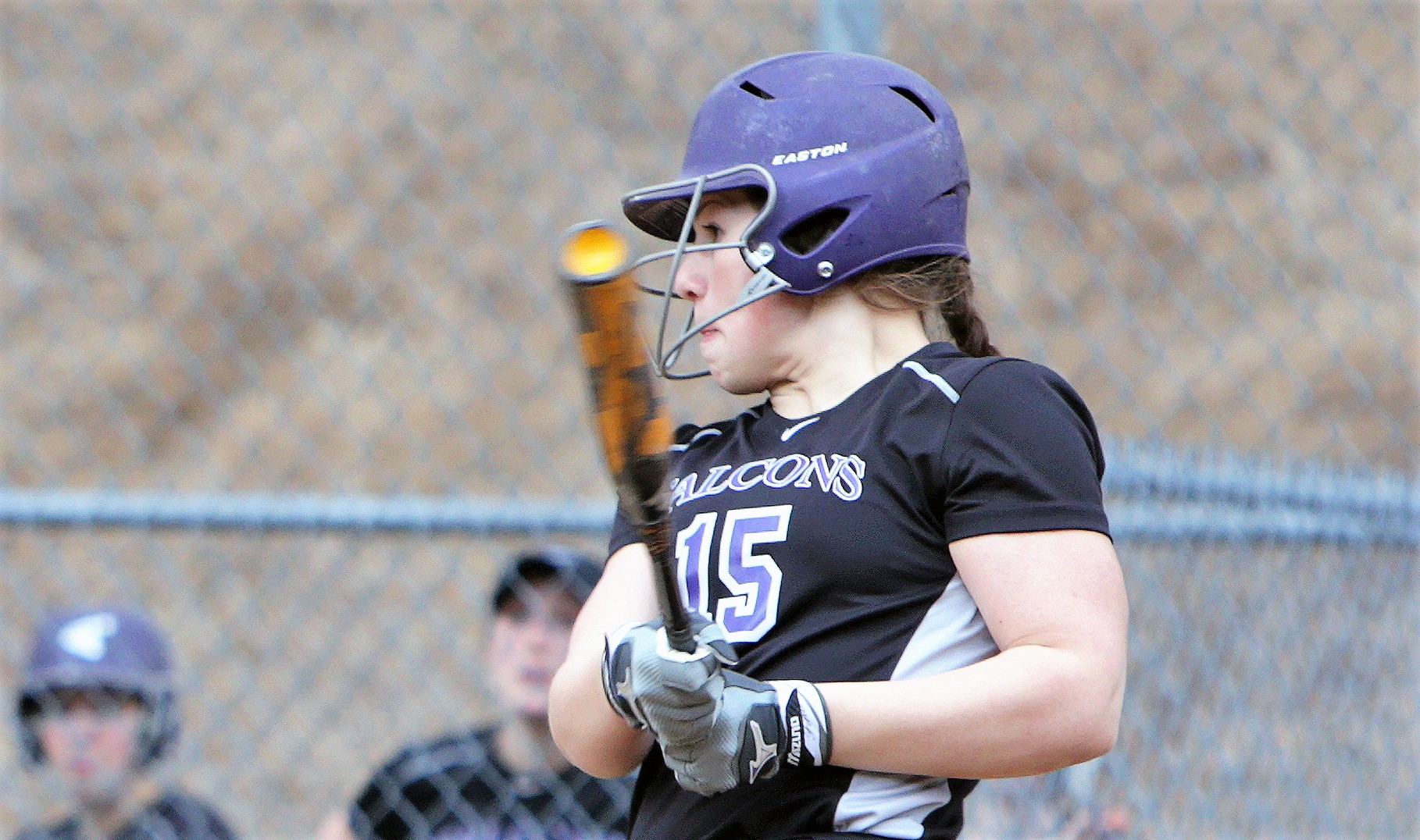 ST. MARYS, Pa. – Coudersport moved into the District 9 Class 1A softball title game for the second straight season and for the third time in school history with a 9-3 win over A-C Valley at Benzinger Park in St. Marys.
(Photo of Rozalyn Page of Coudersport. Photo by Paul Burdick. Check out more of Burdick's work here)
Shaelyn Black, Rozalyn Page and Claudia Miller led the way for the Lady Falcons with Black going 3-for-4 with two runs scored, Page going 2-for-3 with a double, a walk and three RBIs and Miller going 2-for-3 with a triple, a run scored and an RBI.
Emily Wetzel was 2-for-4 with a run and a stolen base for A-C Valley with Kylee Eaton adding a double and an RBI, Brogan Armagost a single, a walk and an RBI and Cam McNany a single, a walk and a run scored.
A-C Valley took a 1-0 lead in the top of the first but Coudersport grabbed the lead for good with two runs in the bottom of the inning. Coudy then added a run in the third before scoring two in the fourth, three in the fifth and a run in the sixth.
A-C Valley got as close as 3-2 with a run in the top of the fourth and also scored a run in the fifth.
Madison Smith got the win going seven innings allowing three runs on seven hits and two walks while striking out nine.
Syd Schmidt took the loss giving up nine runs, six earned. She walked three and struck out one.
Coudersport, which lost 9-0 to DuBois Central Catholic in last year's title game, will play the winner of Saturday's other semifinal contest between Elk County Catholic and DCC at 4 p.m. Wednesday, May 30, at Heindl Memorial Field in DuBois. A-C Valley will take on the loser of the ECC/DCC game in the consolation game at a date, time and location to be determined.