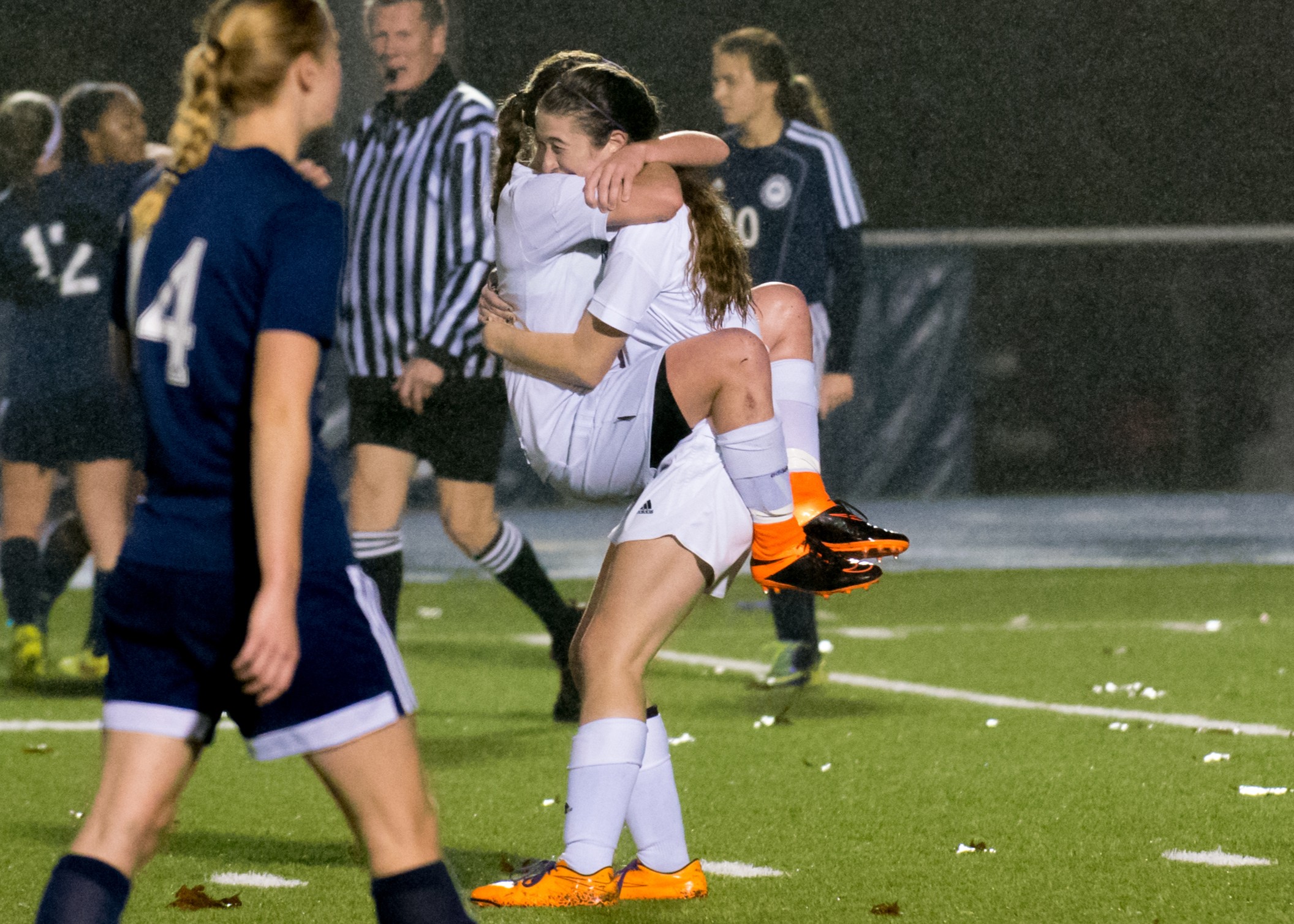 Between June 27 and July 22 we will be counting down the Top 20 Sports Stories in District 9 from the 2015-16 School Year starting with No. 20 June 27 and finishing with No. 1 July 22.
No. 14 Karns City Girls' Soccer Advances to PIAA Semifinals
Karns City girls' soccer is used to taking home District 9 gold having won four straight and 18 of the last 21 Class A titles. But the PIAA playoffs have been another story for Karns City with the struggles being real.
Until this past November.
It started Nov. 10 when Megan McCartney scored twice, as Karns City built a 3-0 lead before holding off a late charge by Shady Side Academy to claim a 3-2 win in the opening round of the PIAA playoffs at Clarion University. It was the Lady Gremlins first PIAA playoff win in 10 years.
Four days later, Karns City stunned WPIAL champion Greensburg Central Catholic when Haley Scherer headed a corner kick from McCartney into the cage with 12 minutes left to give the Lady Gremlins a come-from-behind 3-2 win. KC trailed 2-1 when McCartney tied the game on a penalty kick with less than 25 minutes to go.
That set up a date with Loyalsock Township out of District 4.
Loyalsock scored first but Hunter Dittman tied the game in the 26th minute. But Loyalsock answered three minutes later, and that third goal held up in a 2-1 win that sent it to Hershey.
Despite the loss, Karns City soccer showed it belonged with the best of the best in Pennsylvania.
Top 20 Sports Stories in District 9 for the 2015-16 School Year
No. 20 – Punxsutawney wins 13th straight District 9 Class AAA Baseball Title
No. 19 – Clarion's Run to the PIAA Softball Playoffs
No. 18 – Elk County Catholic Boys' Basketball Back on Top
No. 17 – Keystone Girls' Basketball Wins Improbable District 9 Title
No. 16 – Kane Basketball Goes from 3 Wins to D9 Champs
No. 15 – DuBois Central Catholic Baseball Unseats the Champions
No. 14 – Karns City Girls' Soccer Advances to PIAA Semifinals
No. 13 – Released July 6
No. 12 – Released July 7
No. 11 – Released July 8
No. 10 – Released July 11
No. 9 – Released July 12
No. 8 – Released July 13
No. 7 – Released July 14
No. 6 – Released July 15
No. 5 – Released July 18
No. 4 – Released July 19
No. 3 – Released July 20
No. 2 – Released July 21
No. 1 – Released July 22