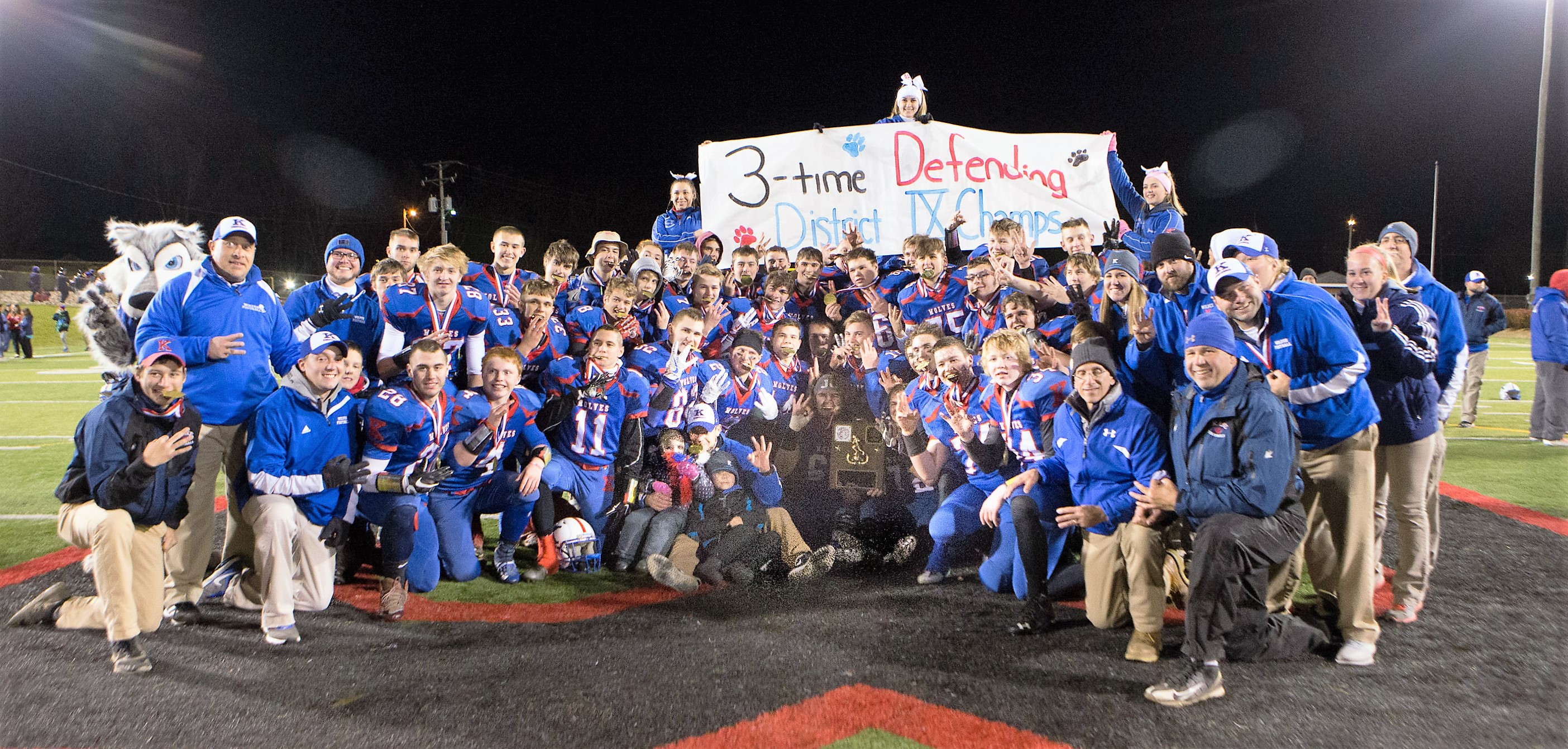 Between June 27 and July 24 D9Sports.com will be counting down the Top 20 stories in District 9 from the 2016-17 school year starting with No. 20 June 27 and finishing with No. 1 July 24.
No. 16: Kane Football Wins Third Straight D9 Title
In 2012 and 2013 the Kane football team ran into the Karns City juggernaut falling in the District 9 Class 2A title in both years including a heartbreaking loss with under 10 seconds to play in 2012.
It seemed like the Wolves were never going to get over the top again after claiming the schools first D9 tile (in Class 1A) in 2007.
Now one wonders if the Wolves, who co-op with East Forest, will ever not be champions again.
In 2014, Kane took down Brockway, 33-14, to win the D9 title in Class 1A for a second time.
The 2015 rematch against the Rovers will go down as one of the best title games in D9 history with the Wolves looking at defeat following a Brockway touchdown with 1:23 to play before Shane and Tyler Rolick hooked up on 25-yard scoring pass with 47.2 seconds left to send the Wolves to victory for a second straight year.
But the Rolicks were gone in 2016, and Kane was now in the new Class 2A with rival Brockway right there with them as well as traditional Class 1A powerhouse Clarion and Moniteau, which had seen success in the past in 2A.
The Wolves rolled through the regular season unbeaten again and entered the D9 postseason on a 26-game win streak vs. D9 foes.
A semifinal-round game against Moniteau proved to be no problem at all with Kane cruising to a 55-7 win to bring on a championship game matchup with Clarion, which beat Brockway in the other semifinal despite not having starting quarterback Spencer Miller due to an injury.
Without Miller again in the title game, Clarion gave Kane all it could handle with the Wolves, whose star running back Erik DeLong battling a foot injury suffered early in the game.
But without DeLong, senior Frank Truden stepped into the spotlight running for 66 yards and an early touchdown to help Kane win a third straight D9 title, 21-14.
The Wolves then were able to get a coveted PIAA victory beating Chestnut Ridge, 34-12, behind 117 yards and three more Truden scores before falling to Wilmington in the PIAA quarterfinals.
Top 20 Sports Stories in District 9 for the 2016-17 School Year
No. 20 – Three District 9 girls' place in the javelin at the PIAA Championships
No. 19 – Brockway Girls and Port Allegany Boys Claim First-Ever D9 Soccer Titles
No. 18 – Ridgway Boys' Basketball Marches to PIAA Elite Eight
No. 17 – Ridgway Claims D9 1A Football Title
No. 16 – Kane Football Wins Third Straight D9 Title
No. 15 – Released July 4
No. 14 – Released July 5
No. 13 – Released July 6
No. 12 – Released July 7
No. 11 – Released July 10
No. 10 – Released July 11
No. 9 – Released July 12
No. 8 – Released July 13
No. 7 – Released July 14
No. 6 – Released July 17
No. 5 – Released July 18
No. 4 – Released July 19
No. 3 – Released July 20
No. 2 – Released July 21
No. 1 – Released July 24