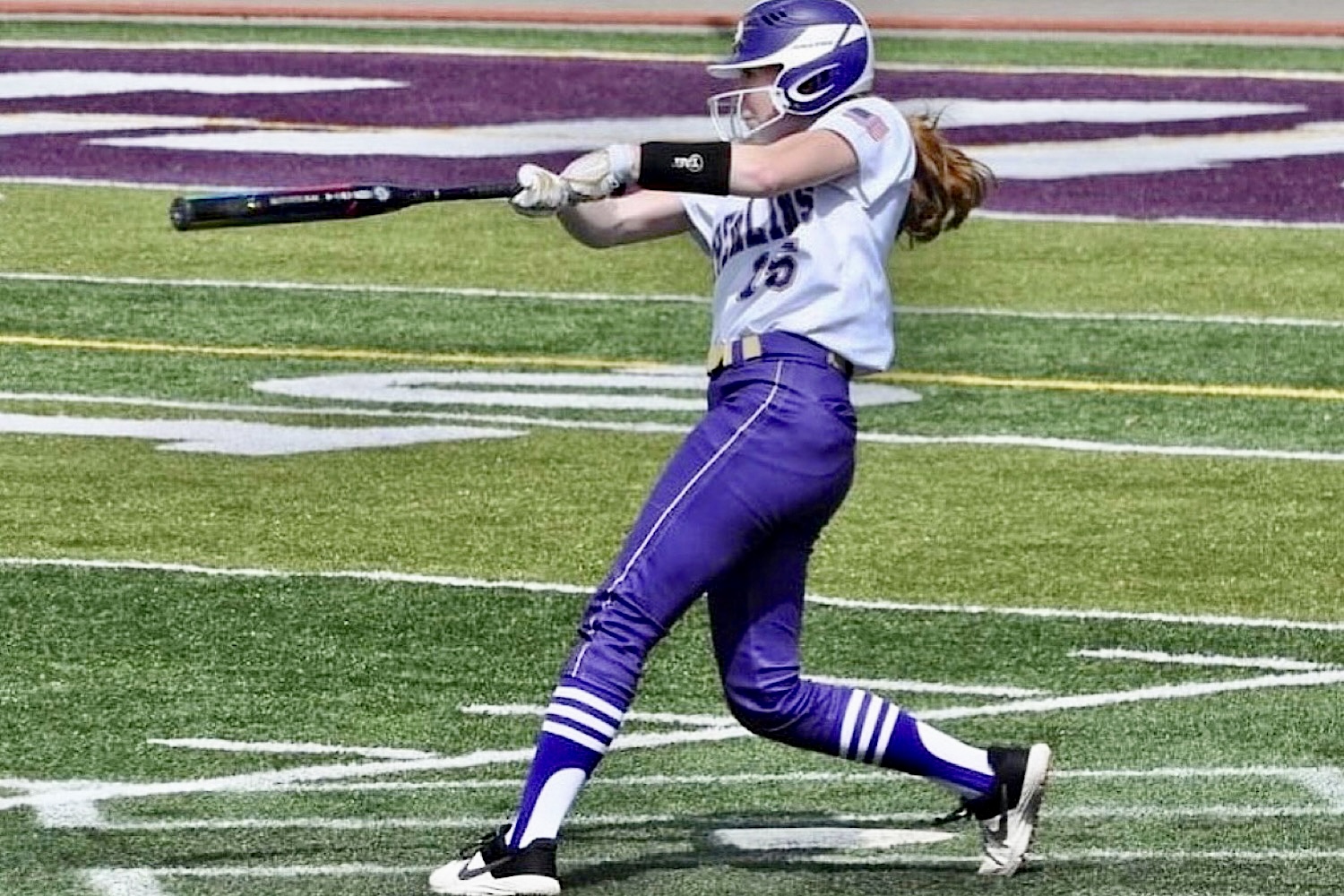 KARNS CITY, Pa. (EYT/D9) — Jess Dunn went 3 for 4 with two doubles, four runs scored and two RBI as the Karns City softball team bounced back from a season-opening loss on Monday with a 16-1 home win over Clarion-Limestone on Wednesday evening.
The Gremlins (1-1) had 16 hits in the win.
(Pictured above, Jess Dunn takes a swing during a game last season.)
Lyrik Reed, who missed all of last season with a hand injury, went 2 for 4 with a double, three runs scored and three RBI. Addison Burrows also had a big night, going 3 for 4 with three runs scored and got the win in the circle, striking out five in four innings.
Haley Sherman, Jada Polczynski and Bailey O'Donnell also had multi-hit games for the Gremlins, who opened up a 14-1 lead after three innings and tacked on two more runs in the bottom of the fourth to trigger the mercy rule.
Alyssa Wiant and Abby Knapp each had doubles for Clarion-Limestone (0-1).
JOHNSONBURG 7, CLARION 4
Julia Jones went 3 for 4 with three RBI and three runs scored and also picked up the win in the circle for the Rams.
Jones also struck out 10 and gave up just one earned run on four hits.
Natalie Dunworth had a pair of triples and Maria Casilio went 3 for 4 for Johnsonburg in it season-opener.
Zoe Grunthaner also had a multi-hit game for the Rams.
Bri Forrest and Alicyn Burford had RBIs for Clarion (0-1).
BASEBALL
Karns City scored six runs in the bottom of the sixth inning to rally for a 9-7 win over Ambridge at Pullman Park.
The Gremlins trailed 7-3 before the outburst, which was keyed by a two-run double by Mallick Metcalfe and three Ambridge errors in the inning.
Metcalfe went 2 for 4.
Michael Neff was 2 for 3 and Wyatt Fleming went 2 for 2 with two RBI for the Gremlins (2-0).
Fleming also got the win in relief, giving up just one run on two hits in four innings. He struck out seven.
Karns City found itself in a down 3-0 after the first inning and 6-1 after three.