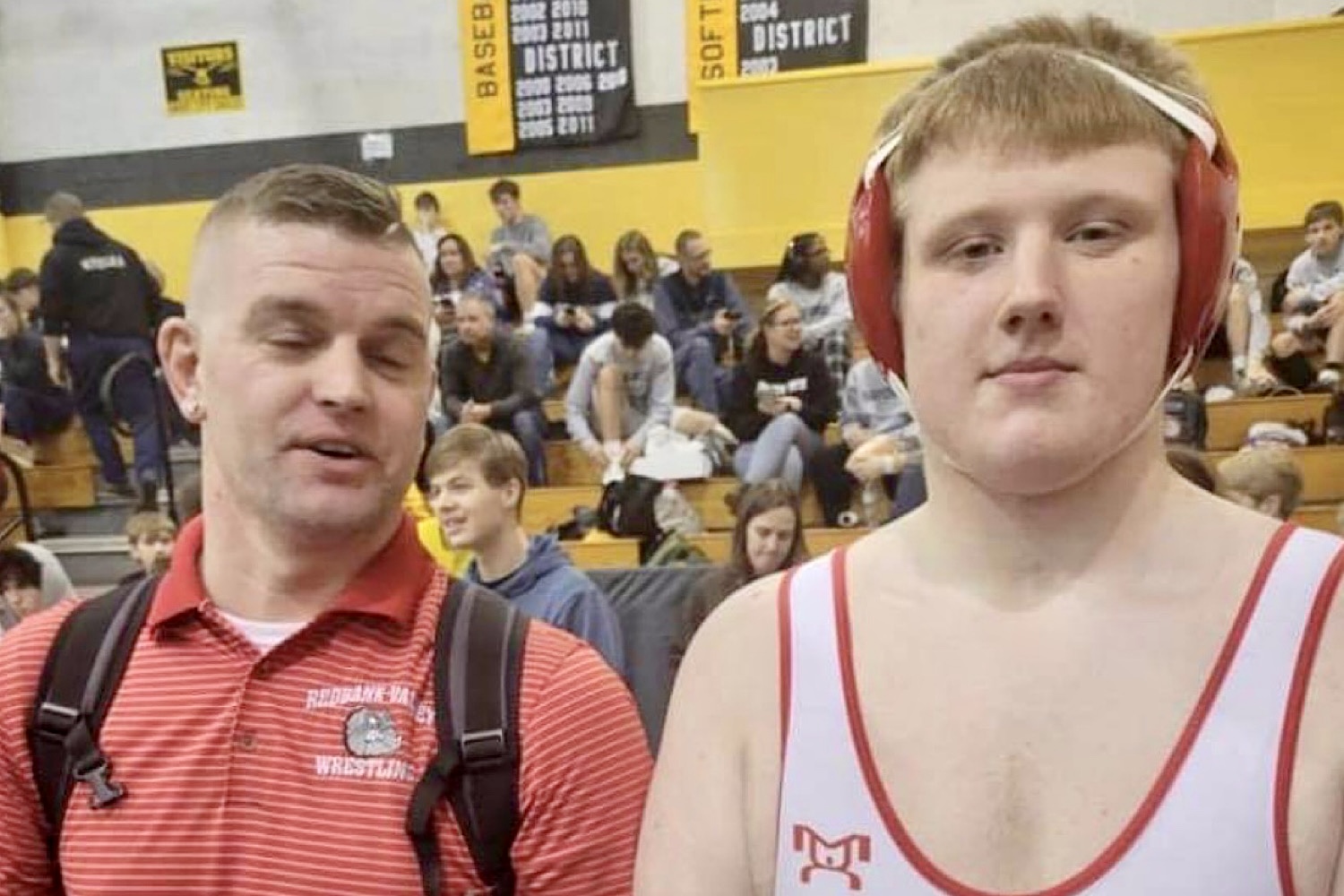 NEW BETHLEHEM, Pa. (EYT/D9) — Matt Gregory had come to accept the fact he was always going to be "a big kid."
Growing up, he was always pudgy, always a bit chubby. As he got older, he still carried around extra weight on his 6-foot-1 frame.
He didn't think anything of it. Gregory had resigned himself to the fact he was always going to be heavy.
(Pictured above, Matt Gregory, right, with Redbank Valley assistant wrestling coach Deven Laird/submitted photo)
That changed, though, during the COVID-19 pandemic. Isolated at home during the shutdown in the spring of 2020, Gregory's weight ballooned. He could never shed it.
By January of last year, the Redbank Valley freshman weighed more than 400 pounds. It was affecting his health — both physically and mentally.
He wore baggy clothing to hide his size. He became more introverted. He was ashamed of the way he looked.
Just 15 years old at the time, he tired easily. He struggled to catch his breath while doing simple activities. Doctors warned him that his weight was a serious problem, one that needed to be addressed or he would suffer profound health issues in the near future.
His life was in jeopardy.
That was Gregory's wakeup call.
He needed to alter his lifestyle drastically — and quickly.

District 9 wrestling coverage on D9Sports.com is brought to you by Luton's Plumbing, Heating, and Air Conditioning.
"I was so big, it was getting life-threatening," Gregory said. "I was having health issues. Doctors were telling me, 'You know, you need to seriously lose weight.' I started realizing I needed a change."
Undertaking something like that is often easier said than done. Many adults have difficulty sticking to a diet, exercising and losing weight, let alone a high school freshman.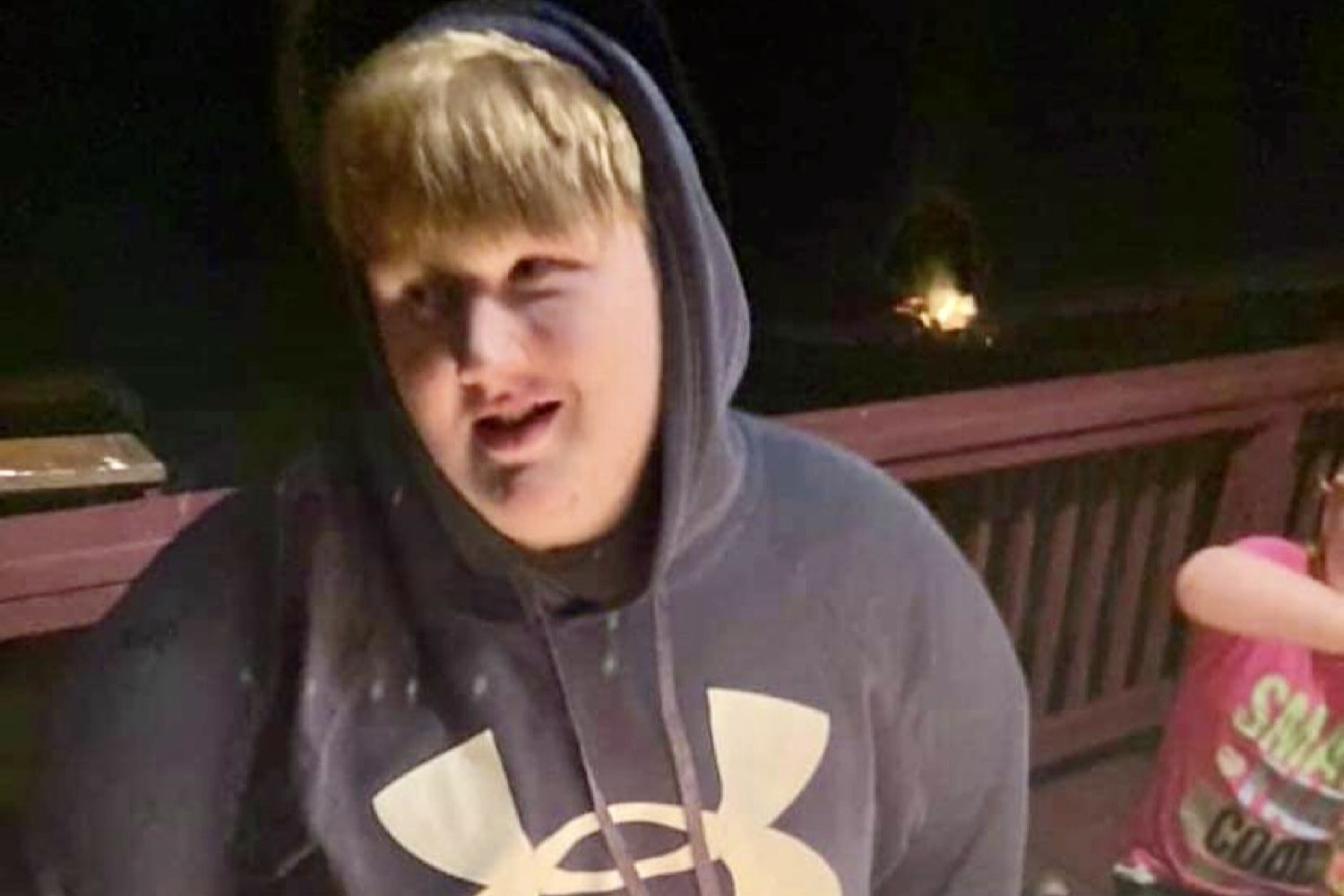 (Just a year ago, 15-year-old Matt Gregory weighed more than 400 pounds/submitted photo)
But Gregory committed himself to those radical lifestyle changes.
The weight quickly started to melt away.
The key in Gregory's weight-loss journey was setting realistic, short-term goals.
"At first I was like, 'OK, I'm gonna try to lose 20 pounds,'" Gregory said. "After I lost that 20 pounds, I was like, 'OK. I'm going to try to lose 40 pounds.' And it kind of took off from there. Once I got down to 350, I was like, 'Dude, I need to keep pushing myself.'"

Redbank Valley, Keystone, and Union/A-C Valley sports coverage on Explore and D9Sports.com is brought to you by Heeter Lumber.
A little more than a year later, Gregory has dropped 118 pounds. He's down to 287, which allowed him to accomplish one of his biggest dreams.
Make weight to be able to wrestle for Redbank Valley.
He finally did, strapping on the headgear and taking the mat for the first time as a heavyweight at the Fred Bell Tournament at Grove City High School on Jan. 27.
The sophomore lost both of his bouts, but he wrestled well considering it was his first action.
Winning or losing wasn't the point. Just being out there was a triumph for Gregory.
"I would say, honestly, when they told me I was going to be in the bracket, I was a little nervous because it was my first match ever," Gregory said. "But it felt amazing."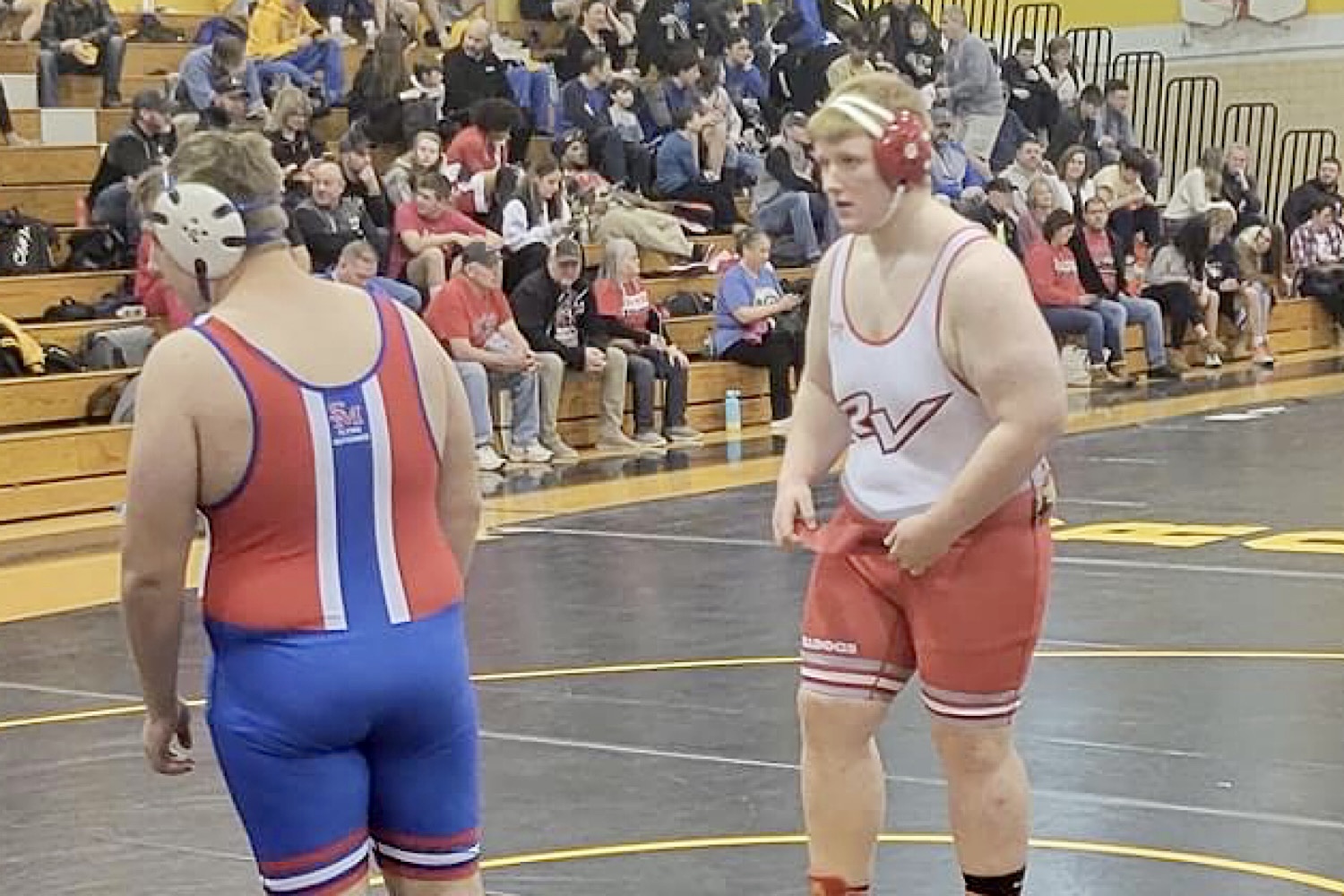 (After losing 118 pounds, Matt Gregory wrestled for the first time in his career at the Fred Bell Tournament at Grove City High School on Jan. 27/submitted photo)
Gregory, who also plays football for the Bulldogs, said sticking to his weight-loss plan wasn't always easy.
At times, it was grueling. There were moments of doubt, times when Gregory felt like giving up and falling back into his old, familiar and unhealthy habits.
What kept him on course was the progress he was seeing.
It was the little things, like having to buy new clothes when the old ones no longer fit because they were too big. Dropping Xs from his shirt sizes. Going down a pant size or two.
Smiling as he viewed the changes to his body in the mirror.
Gregory could also see the progress in his fitness level.
When he first started, he could barely finish three 10-minute sessions of cardio. Now, he can exercise for up to two hours.
The weight loss has also changed his view of himself. He's in a much healthier place mentally, as well as physically.
He's more outgoing. Confident. Self-assured.
"I feel better about myself," Gregory said. "I no longer try to hide who I am."
In many ways, Gregory is a new person.
"I think anybody that's ever had a battle — we all as individuals have our own personal battles that we fight — can tell you what an intense battle it can be," said Redbank Valley football coach Blane Gold. "To see Matt not just fighting that battle, but winning that battle, it's really neat to see and it's really worth celebrating.
"When you're part of a team, we don't just celebrate those team victories," Gold added. "We want to celebrate those personal victories. Matt's having a massive personal victory and the amount of discipline and the amount of dedication it takes for him to keep doing it, I'm really, really proud of him."
Gregory said when those days came when he's slipped up, he didn't allowed it to snowball into two days. Or three. Or a week.
He gives a lot of credit for that to those around him who have been a constant source of support and encouragement.
"There were definitely a few setback moments where I didn't follow through 100%," Gregory said. "But I had a lot of encouragement from friends, family, everyone around me. They would tell me, 'Don't stop. Just keep pushing yourself. You're not going to lose weight if you end up doing this.'"
His teammates on the wrestling team are some of his biggest backers.
Fellow heavyweight Gabe Carroll is constantly challenging him to stick to his diet and exercise plan.
Carroll is also his partner in the wrestling room.
"He's had such a big impact on me," Gregory said. "He was the one who encouraged me to wrestle and he's a really good guy."
Gregory's diet was actually pretty simple. More chicken and tuna. Less fast food. Lots of salads and water. No soda pop.
"I just completely changed my entire diet," Gregory said. "I stopped drinking pop entirely. Stopped eating junk food. I started eating healthy foods and I just kept pushing myself."
Gregory's journey is not over.
There's still more weight to lose.
He's hoping to get down to 260 or 270 pounds by football season. Then, who knows? He figures he'll eventually settle in at his natural, healthy weight.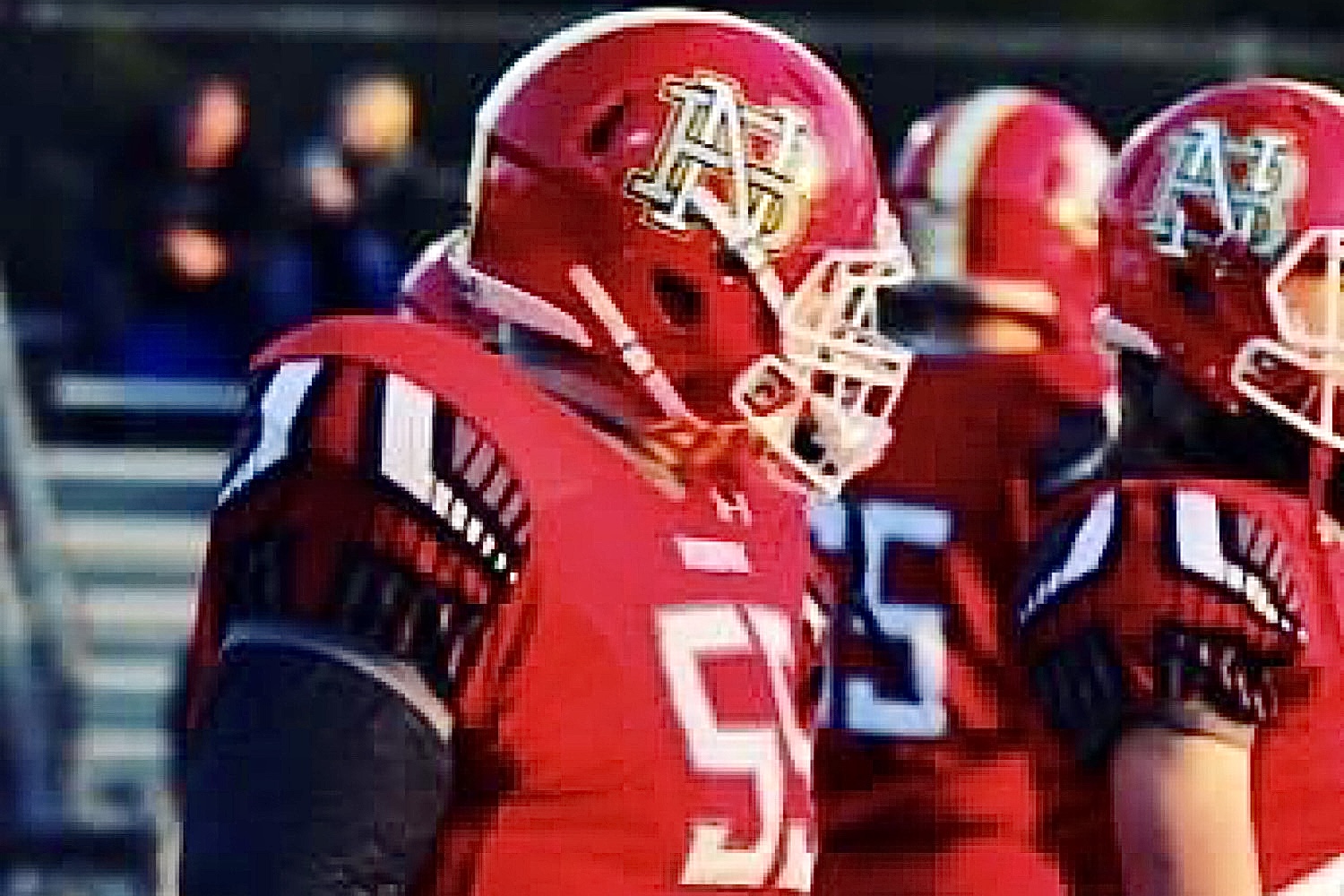 (Gregory is hoping his lighter weight will make him quicker and more explosive on the football field in the fall/submitted photo)
Until then, he hopes the new Matt Gregory will be more explosive and quicker off the line of scrimmage this fall so he can help the Redbank Valley football team more than he did last season.
"Coach Gold wants me to come back next year," Gregory said. "I'm going to be a lot lighter and quicker and stronger. I can't wait to see what I can do."
Neither can Gold.
Even if Gregory doesn't play a down or doesn't pick up a victory on the mat, Gold considers what he has done a rousing success.
"It doesn't matter if Matt wins a wrestling match all year," Gold said. "He's already won a tremendous victory over the last 12 months."
Gregory is hoping he can be an inspiration to others who are struggling with weight issues.
He's posted on social media about his journey to get his story out there.
"Dedication is the key," Gregory said. "You have to stay dedicated. You have to force yourself to stay away from those things that you did before. I just want others to see that they can do it, too."

Redbank Valley, Keystone, and Union/A-C Valley sports coverage on Explore and D9Sports.com is brought to you by Heeter Lumber.