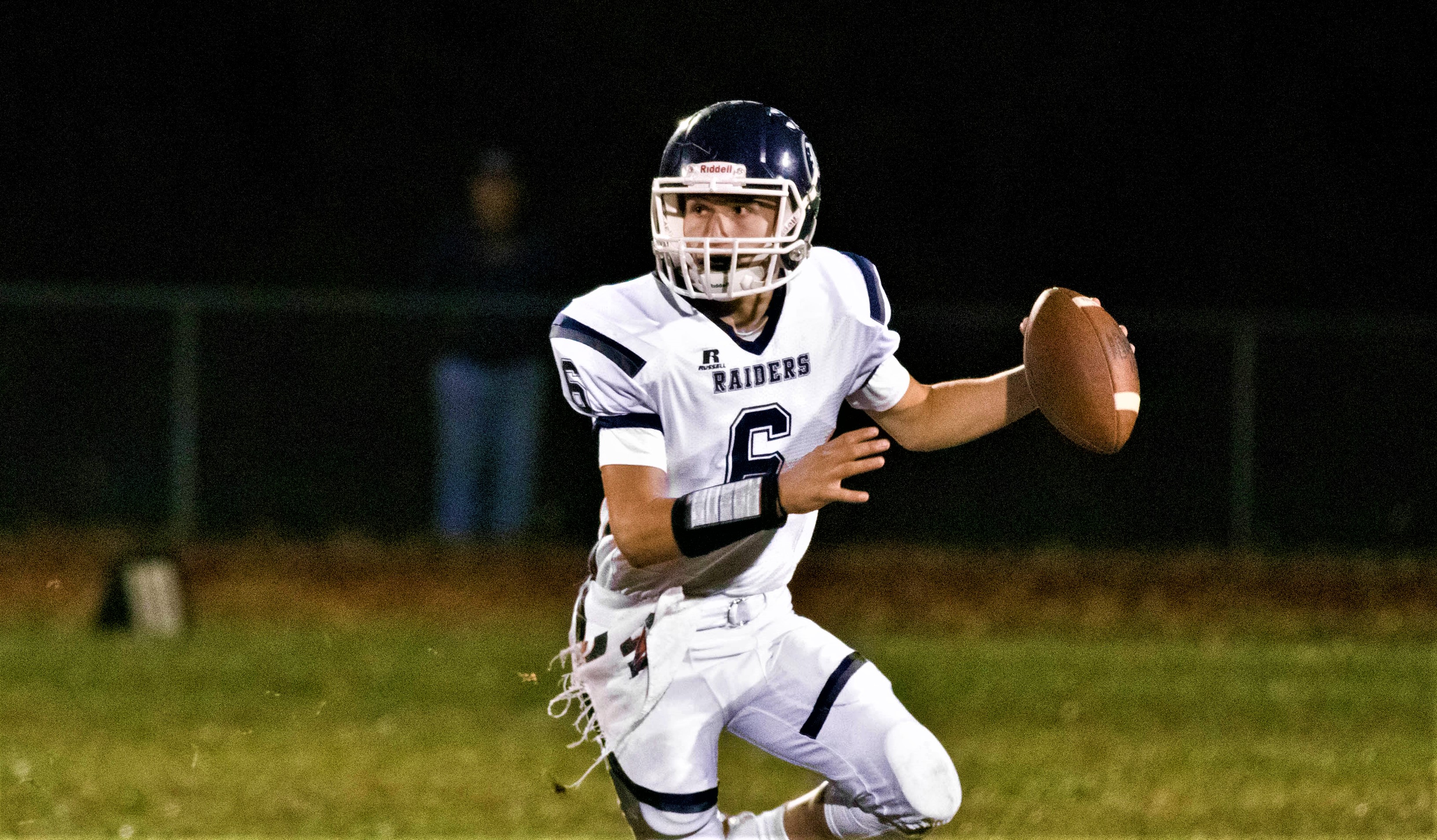 Between June 26 and July 30, D9Sports.com Sports Editor Chris Rossetti will be counting down his Top 25 favorites stories in District 9 from the 2017-18 school year starting with No. 25 June 25 and finishing with No. 1 July 30. Again these are Chris' favorite stories and are open for debate.
(Photo by Kyle Yates www.facebook.com/YatesPhoto)
No. 23: Jack Krug bursts onto the scene, helps Brookville football return to the postseason
Coming off a 3-6 season in 2016, not much was expected of the Brookville football team
But two key additions – one coach and one player – led to a magical and record-setting 9-2 season with the only two losses coming to District 9 2A champion Clarion.
The coach was Frank Varischetti, who brought his no-huddle, up-tempo offense over from nearby DuBois.
The player was freshman quarterback Jack Krug.
Krug obliterated the Brookville passing record book in his first season throwing for a District 9-leading 2,856 yards and 40 touchdowns compared to just 11 interceptions while going 174 of 272 through the air. He added 209 yards rushing and three scores on 59 carries and had three 300-yard passing games including a season-best 387 yards on 10 of 12 throwing with four touchdowns in a win over St. Marys.
For his efforts, Krug was named the Eric Shick Agency D9Sports.com District 9 Rookie of the Year.
Chris Rossetti's Top 25 Sports Stories in District 9 for the 2017-18 School Year
No. 25 – A-C Valley girls win first PIAA playoff basketball game in school history
No. 24 – Two District 9 girls finish in Top 10 at District 9 Cross Country Meet
No. 23 – Jack Krug bursts onto the scene, helps Brookville football return to the postseason
No. 22 – Coming June 29
No. 21 – Coming July 2
No. 20 – Coming July 3
No. 19 – Coming July 4
No. 18 – Coming July 5
No. 17 – Coming July 6
No. 16 – Coming July 9
No. 15 – Coming July 10
No. 14 – Coming July 11
No. 13 – Coming July 12
No. 12 – Coming July 13
No. 11 – Coming July 16
No. 10 – Coming July 17
No. 9 – Coming July 18
No. 8 – Coming July 19
No. 7 – Coming July 20
No. 6 – Coming July 23
No. 5 – Coming July 24
No. 4 – Coming July 25
No. 3 – Coming July 26
No. 2 – Coming July 27
No. 1 – Coming July 30