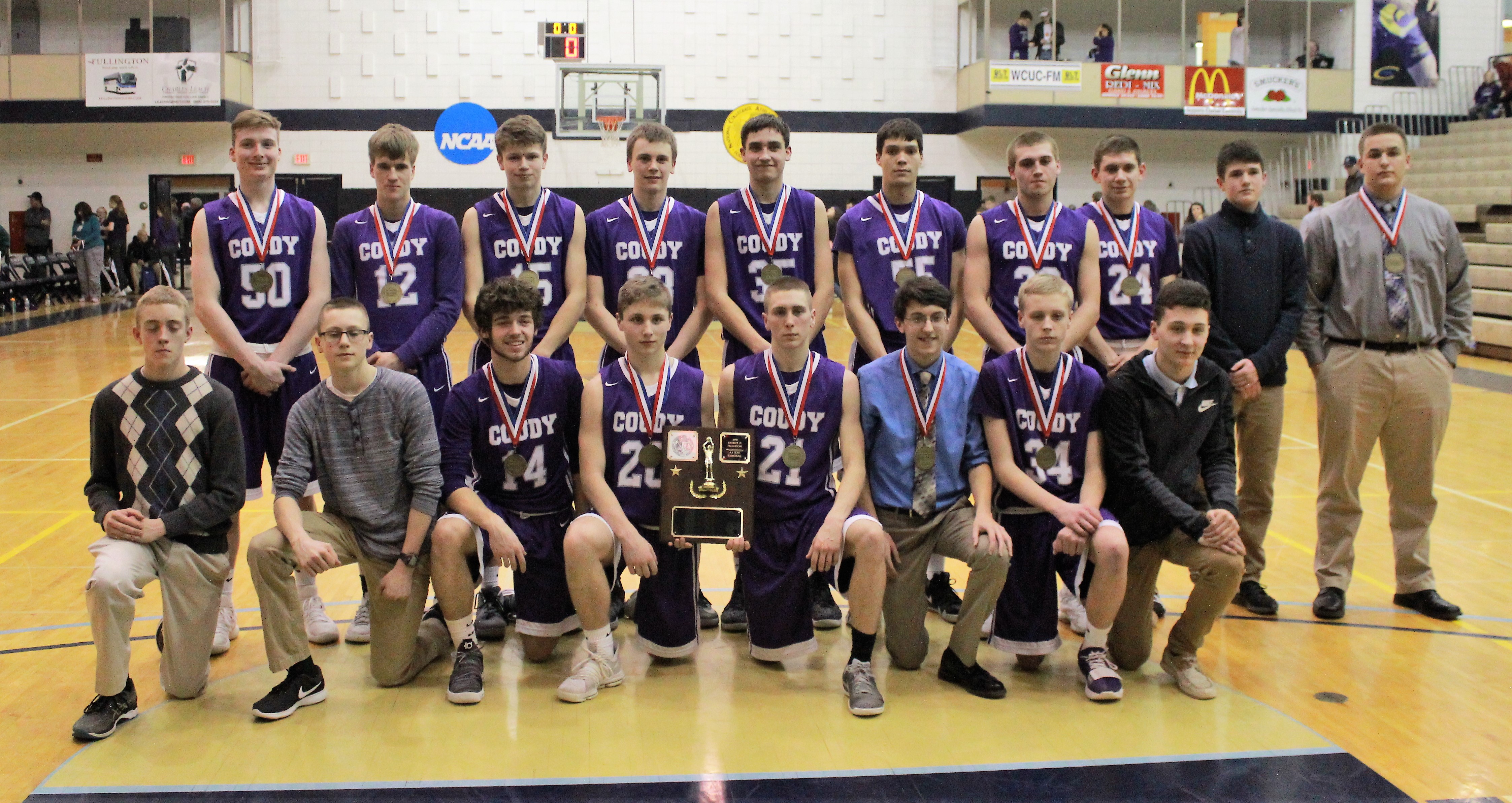 Between June 26 and July 30, D9Sports.com Sports Editor Chris Rossetti will be counting down his Top 25 favorites stories in District 9 from the 2017-18 school year starting with No. 25 June 25 and finishing with No. 1 July 30. Again these are Chris' favorite stories and are open for debate.
No. 19 Coudersport shoots lights out in beating unbeaten Ridgway for boys' 2A hoops title
Ridgway cruised into the District 9 Class 2A title game sporting a 25-0 record including 22 wins by 10 or more points and was coming off a 20-point victory over Clarion in the D9 semifinals.
Waiting for the Elkers was a pretty good Coudersport team that had lost just three times, including a 59-57 loss to Ridgway in early February.
And while the Elkers were a slight favorite, no one was going to be surprised if Coudersport won the title, which would be its second in a row.
But what no one, including anyone from Coudersport, could have expected was the sheer dominance displayed in the final District 9 title game ever played in the old Tippin Gym by the Falcons, who crushed Ridgway, 66-46.
The game was almost over before it started.
Coudersport lit up a Ridgway team that prided itself on defense for seven first-half 3-pointers and 10 in the game and shot 7 of 10 from beyond in the arc in the opening half while taking a 36-22 halftime lead.
Owen Chambers led the charge scoring 27 points, including 17 in the opening half, while hitting four 3-pointers. Hunter Ricke added five triples while scoring 17 points.
The back-to-back titles marked the first time since 1951 and 1952 that Coudersport had claimed consecutive District 9 hoops titles.
Chris Rossetti's Top 25 Sports Stories in District 9 for the 2017-18 School Year
No. 25 – A-C Valley girls win first PIAA playoff basketball game in school history
No. 24 – Two District 9 girls finish in Top 10 at District 9 Cross Country Meet
No. 23 – Jack Krug bursts onto the scene, helps Brookville football return to the postseason
No. 22 – Brendan Zerfoss wins D9 Track MVP Award, two PIAA medals
No. 21 – Cranberry wins District 9 Class 2A softball title
No. 20 – Ridgway/Johnsonburg Co-op Flourishing
No. 19 – Coudersport shoots lights out in beating unbeaten Ridgway for boys' 2A hoops title
No. 18 – Coming July 5
No. 17 – Coming July 6
No. 16 – Coming July 9
No. 15 – Coming July 10
No. 14 – Coming July 11
No. 13 – Coming July 12
No. 12 – Coming July 13
No. 11 – Coming July 16
No. 10 – Coming July 17
No. 9 – Coming July 18
No. 8 – Coming July 19
No. 7 – Coming July 20
No. 6 – Coming July 23
No. 5 – Coming July 24
No. 4 – Coming July 25
No. 3 – Coming July 26
No. 2 – Coming July 27
No. 1 – Coming July 30