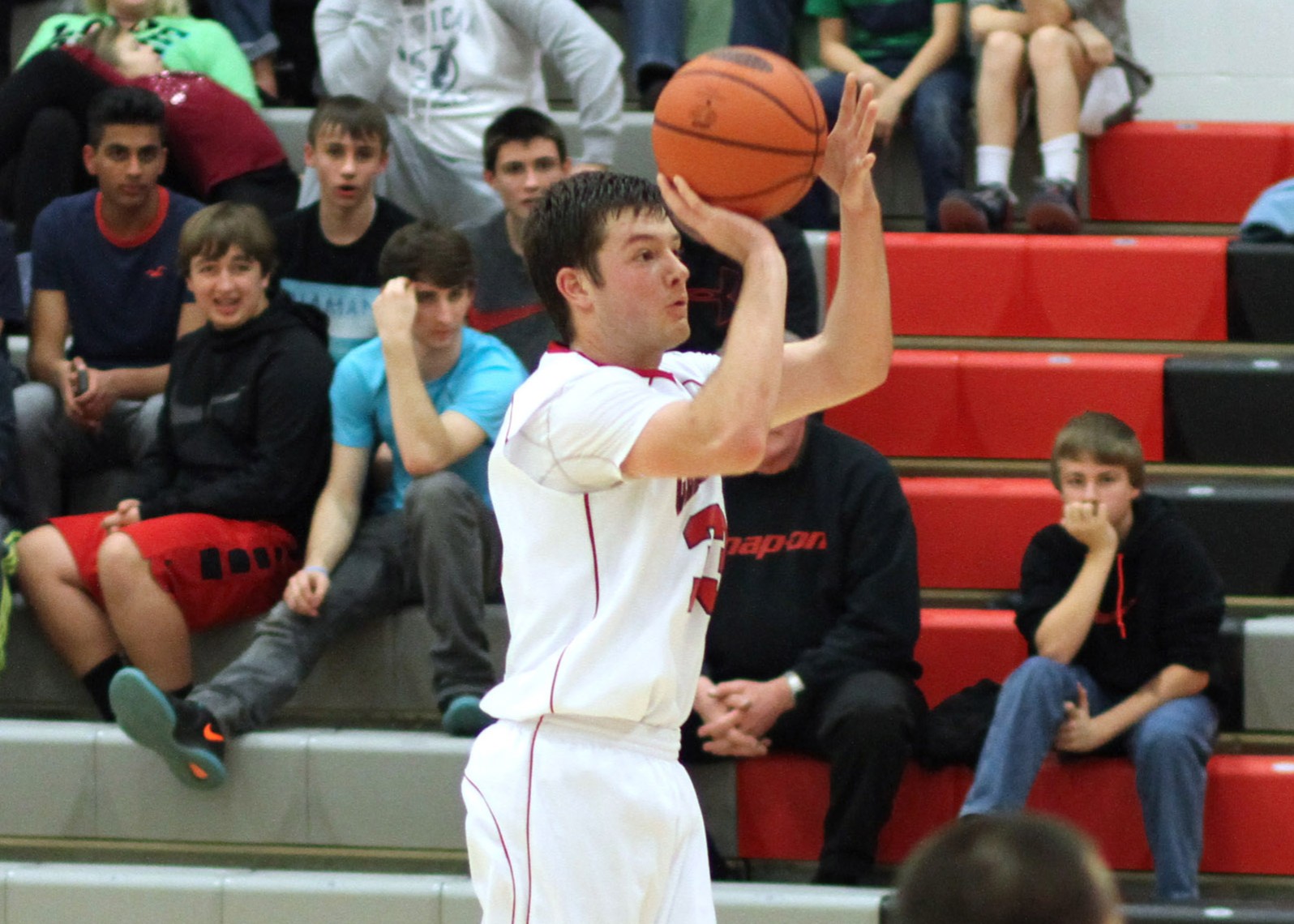 Between June 27 and July 22 we will be counting down the Top 20 Sports Stories in District 9 from the 2015-16 School Year starting with No. 20 June 27 and finishing with No. 1 July 22.
No. 8 Clearfield Basketball Tops Obama Academy Plays State Runner-up Mars Tough to Cap Great Season
When the Clearfield boys' basketball team met Obama Academy out of the Pittsburgh City League in a PIAA Class AAA play-in game Feb. 25 at Clarion High School, the Bison had already enjoyed one of the finest if not the finest season in school history entering the game with a 22-2 record.
Many on the crowd thought this was going to be the end of the line, though, for Clearfield. Obama Academy beat Clearfield 66-52 in the sub-regional game in 2015, and even though the Eagles had only one player back from that team the thought of that game was still fresh in a lot of people's minds.
But Will Myers was having none of that.
Clearfield's standout junior guard came on on fire hitting four 3-pointers in the game's first 3:44 seconds helping to stake the Bison to an early 15-3 lead. He ended up with 15 of his game-high 22 points in the first quarter with Clearfield on top 19-5 at the end of the quarter.
The Bison never trailed and held a lead of as many as 23 points in the first half before taking a 41-20 lead into halftime that quickly become 50-22 in the early moments of the second half before finishing 68-51. The win was just the second post-district victory in Clearfield basketball history and the first since 1989.
Up next for Clearfield was a tough Mars team led by one of the top sophomores in Pennsylvania, Robby Carmody.
And the Bison looked poised to advance in the PIAA tournament leading by two going to the fourth quarter before Mars, which went all the way to the PIAA title game, got hot and won 68-60 to end Clearfield's season at 23-3. In the game, Myers scored 10 points giving him 1,002 in his career, the first Bison to cross the 1,000-point mark since 1997.
Top 20 Sports Stories in District 9 for the 2015-16 School Year
No. 20 – Punxsutawney wins 13th straight District 9 Class AAA Baseball Title
No. 19 – Clarion's Run to the PIAA Softball Playoffs
No. 18 – Elk County Catholic Boys' Basketball Back on Top
No. 17 – Keystone Girls' Basketball Wins Improbable District 9 Title
No. 16 – Kane Basketball Goes from 3 Wins to D9 Champs
No. 15 – DuBois Central Catholic Baseball Unseats the Champions
No. 14 – Karns City Girls' Soccer Advances to PIAA Semifinals
No. 13 – Keystone's Amber Hess finishes second at PIAA Girl' Golf Championships
No. 12 – Karns City football goes on old-school drive to beat Bedford in Class AA sub-regional playoff game
No. 11 – DuBois Central Catholic Softball reaches PIAA Class A semifinals
No. 10 – Thrush and Kimmel Claim PIAA Track & Field Gold
No. 9 – Ortz and Young give Jefferson County Two State Wrestling Champions
No. 8 – Clearfield Basketball Tops Obama Academy Plays State Runner-up Mars Tough to Cap Great Season
No. 7 – Released July 14
No. 6 – Released July 15
No. 5 – Released July 18
No. 4 – Released July 19
No. 3 – Released July 20
No. 2 – Released July 21
No. 1 – Released July 22