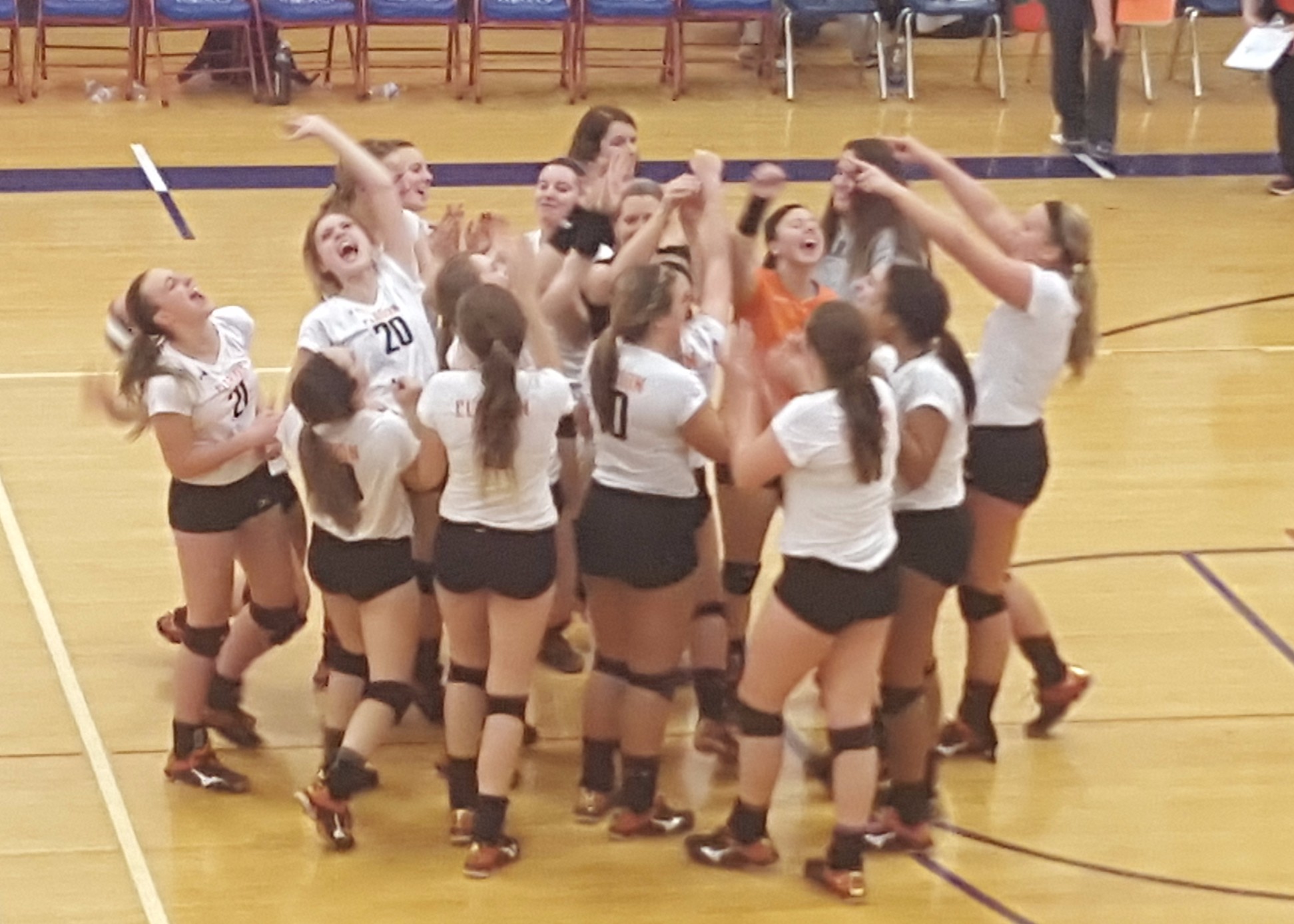 Between June 27 and July 22 we will be counting down the Top 20 Sports Stories in District 9 from the 2015-16 School Year starting with No. 20 June 27 and finishing with No. 1 July 22.
No. 5 Clarion Volleyball Rallies from Down Two and Down 12-6 in Fifth Set to Keep D9 Title Streak Alive
Playing for District 9 Class A titles is nothing new for the Clarion Lady Cats.
In fact, in 2015 they were looking for their sixth straight title and that title was in sight when they took on A-C Valley in the D9 title game at St. Marys High School.
A-C Valley, though, had handed Clarion's its first conference loss in a long time back in September, and the Lady Falcons looked poised to end Clarion's district run as well when it took a 2-0 lead in the best of five title match.
But the Lady Cats rallied to take the next two sets, 25-16, 25-13, to tie the match at two.
In the fifth set, however, A-C Valley, jumped out to a 12-6 lead in a match that was only being played to 15 points. It looked like the Lady Falcons were well on their way to the title.
Clarion, though, rallied behind Keanna Over and Olivia Burns to tie the set at 13 before an error gave Clarion a 14-13 lead.
A-C Valley got that point back to make it 14-all, but Burns delivered back-to-back kills to give Clarion the set, the match and the improbable championship.
Top 20 Sports Stories in District 9 for the 2015-16 School Year
No. 20 – Punxsutawney wins 13th straight District 9 Class AAA Baseball Title
No. 19 – Clarion's Run to the PIAA Softball Playoffs
No. 18 – Elk County Catholic Boys' Basketball Back on Top
No. 17 – Keystone Girls' Basketball Wins Improbable District 9 Title
No. 16 – Kane Basketball Goes from 3 Wins to D9 Champs
No. 15 – DuBois Central Catholic Baseball Unseats the Champions
No. 14 – Karns City Girls' Soccer Advances to PIAA Semifinals
No. 13 – Keystone's Amber Hess finishes second at PIAA Girl' Golf Championships
No. 12 – Karns City football goes on old-school drive to beat Bedford in Class AA sub-regional playoff game
No. 11 – DuBois Central Catholic Softball reaches PIAA Class A semifinals
No. 10 – Thrush and Kimmel Claim PIAA Track & Field Gold
No. 9 – Ortz and Young give Jefferson County Two State Wrestling Champions
No. 8 – Clearfield Basketball Tops Obama Academy Plays State Runner-up Mars Tough to Cap Great Season
No. 7 – The Rolick Leap
No. 6 – Moniteau's run to the PIAA Class AA title game
No. 5 – Clarion Volleyball Rallies from Down Two and Down 12-6 in Fifth Set to Keep D9 Title Streak Alive
No. 4 – Released July 19
No. 3 – Released July 20
No. 2 – Released July 21
No. 1 – Released July 22