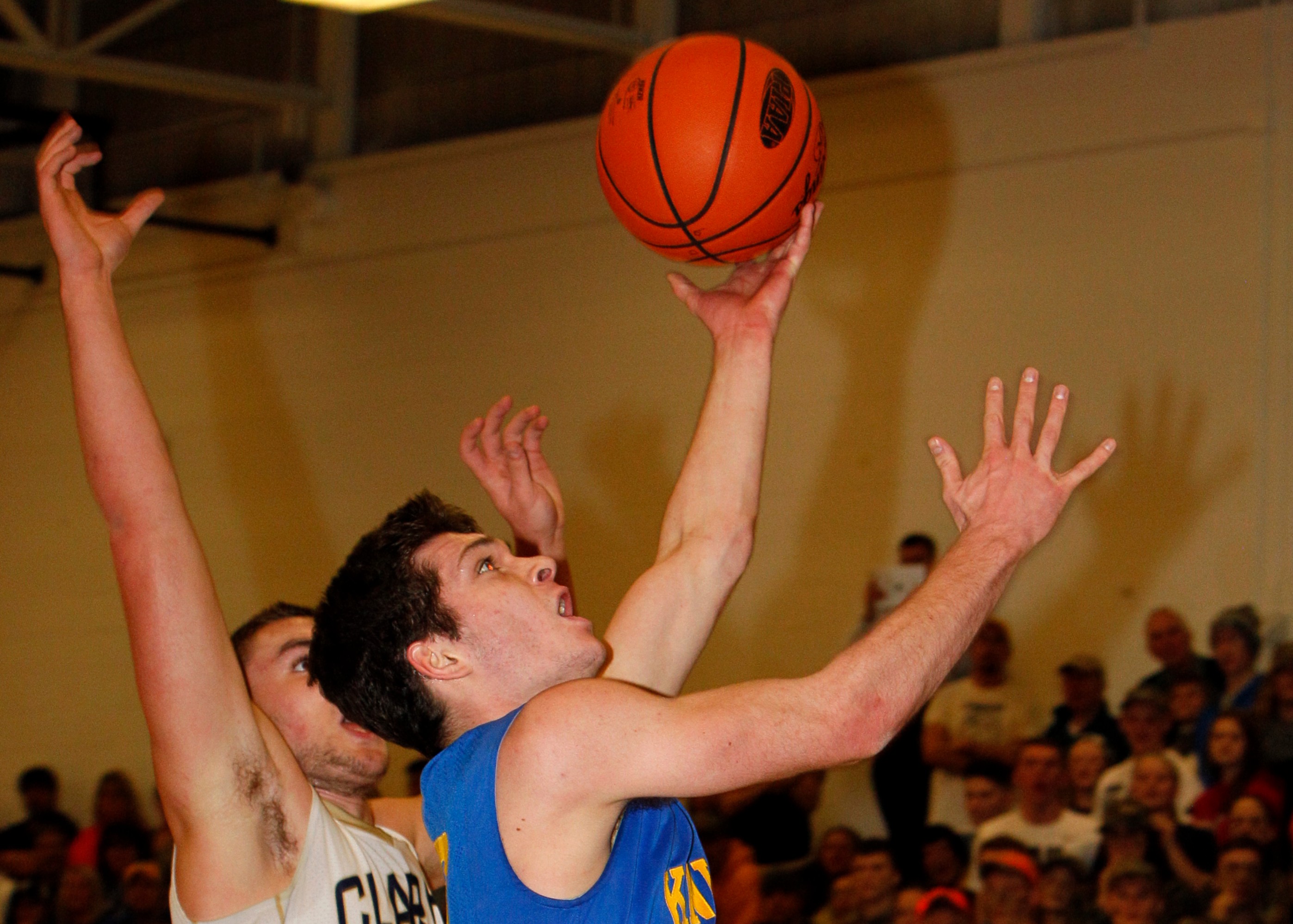 Between June 27 and July 22 we will be counting down the Top 20 Sports Stories in District 9 from the 2015-16 School Year starting with No. 20 June 27 and finishing with No. 1 July 22.
No. 4 Union Boys' Basketball Pulls Epic Upset of C-L in D9 Playoffs
On Feb. 12 in the KSAC Title Game at Clarion University's Tippin Gym, the Union Golden Knights were steamrolled by the defending District 9 Class A champion Clarion-Limestone Lions, 64-39.
C-L outscored Union 18-2 in the second quarter of that game and never looked back to take its third straight KSAC Championship. It was the Lions third victory of the season over the Golden Knights.
A fourth win, a week later in the District 9 Class A quarterfinals at Clarion High School, seemed like the inevitable. The only real question was by how many points.
But Union had other ideas.
In perhaps one of the most stunning upsets ever in the District 9 playoffs, senior Cole Morris helped to abruptly end C-L's season while pushing his club into the District 9 semifinals and the PIAA playoffs for the first time since 2011 with a 66-59 win.
The Golden Knight star recorded a triple-double with 25 points, 10 rebounds and 10 assists and got plenty of help from Lucas Bowser – 18 points, 13 rebounds – and Hank Murphy – 10 points, 13 rebounds.
The shot of the game – the one that sent shockwaves throughout District 9, came with two minutes to play from Gavin Hawk. With Union down one, Hawk nailed a 3-point that started an 8-0 run that turned the game in the Golden Knights favor. It was his only basket of the game, but perhaps the biggest one of the postseason for Union.
Top 20 Sports Stories in District 9 for the 2015-16 School Year
No. 20 – Punxsutawney wins 13th straight District 9 Class AAA Baseball Title
No. 19 – Clarion's Run to the PIAA Softball Playoffs
No. 18 – Elk County Catholic Boys' Basketball Back on Top
No. 17 – Keystone Girls' Basketball Wins Improbable District 9 Title
No. 16 – Kane Basketball Goes from 3 Wins to D9 Champs
No. 15 – DuBois Central Catholic Baseball Unseats the Champions
No. 14 – Karns City Girls' Soccer Advances to PIAA Semifinals
No. 13 – Keystone's Amber Hess finishes second at PIAA Girl' Golf Championships
No. 12 – Karns City football goes on old-school drive to beat Bedford in Class AA sub-regional playoff game
No. 11 – DuBois Central Catholic Softball reaches PIAA Class A semifinals
No. 10 – Thrush and Kimmel Claim PIAA Track & Field Gold
No. 9 – Ortz and Young give Jefferson County Two State Wrestling Champions
No. 8 – Clearfield Basketball Tops Obama Academy Plays State Runner-up Mars Tough to Cap Great Season
No. 7 – The Rolick Leap
No. 6 – Moniteau's run to the PIAA Class AA title game
No. 5 – Clarion Volleyball Rallies from Down Two and Down 12-6 in Fifth Set to Keep D9 Title Streak Alive
No. 4 – Union pulls epic upset of Clarion-Limestone in D9 Boys' Hoops Playoffs
No. 3 – Released July 20
No. 2 – Released July 21
No. 1 – Released July 22